Chicago recently shut down 50 of its schools in the largest single wave of public school closures in history. So why is the city now trying to open more charter schools?
Chicago Public Schools on Monday quietly posted a 52-page document asking charter schools to apply to operate in the city starting in the 2014-2015 and 2015-2016 school years. The document says the district wants charters to open in 11 neighborhoods that have overcrowded schools, although it does not indicate how many charter schools the district would need.
District spokesperson Keiana Barrett told the Chicago Sun-Times that underutilization is an entirely separate issue from overcrowding.
"We are not surprised at all by this," said Chicago Teachers Union President Karen Lewis to Chicago public radio outlet WBEZ. "We were called conspiracy theorists, and then here is the absolute proof of what the intentions are. ... The district has clearly made a decision that they want to push privatization of our public schools."
Wendy Katten, an activist who is against school closures, told the Sun-Times that some of the so-called "priority neighborhoods" highlighted by the district as potential charter locations already have schools that the district previously debated closing, although they ultimately remained open.
District spokesperson Becky Carroll told WBEZ that "while there were significant population declines in some parts of the city, there were also increases in other parts of the city. ... There are many schools that are overcrowded or are facing overcrowding and we need to address that issue as we do any other."
Related
Before You Go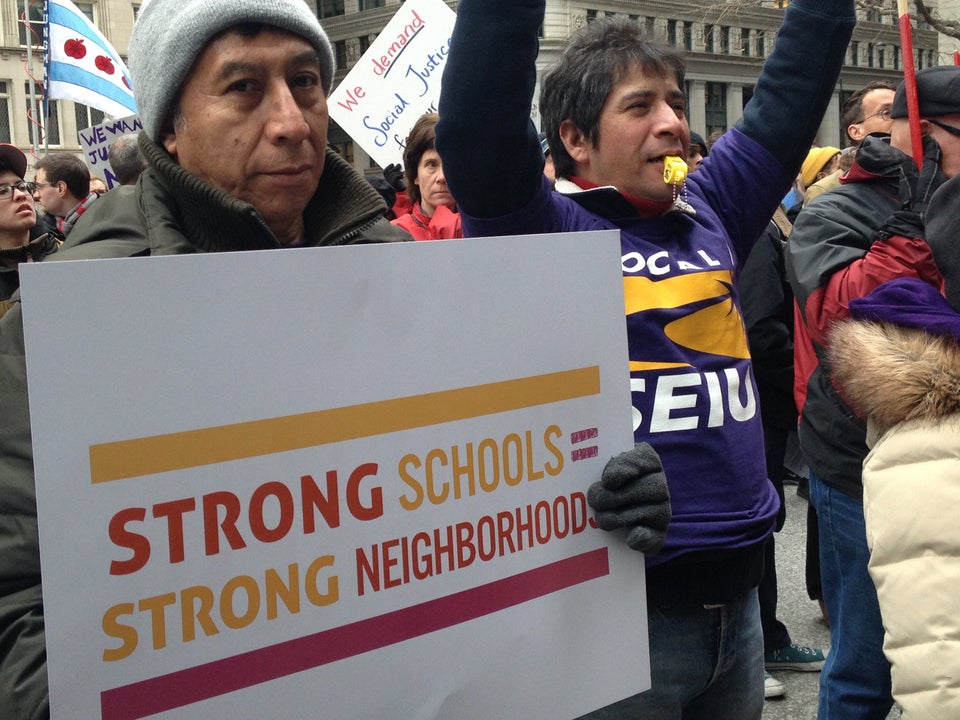 Protest Of Chicago Public School Closings
Popular in the Community