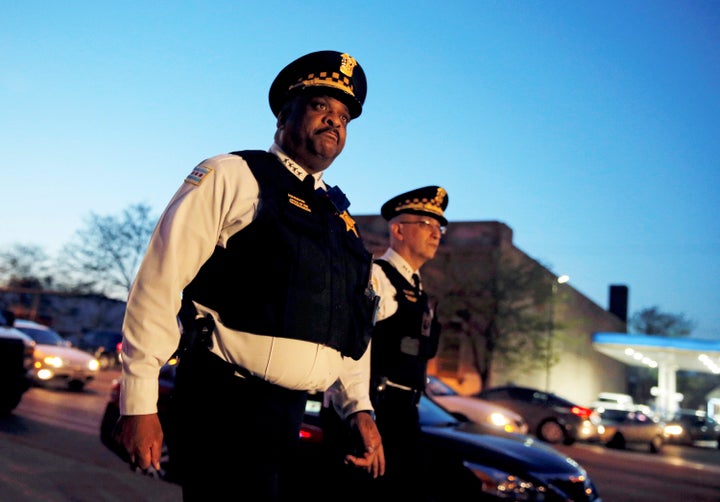 Chicago will complete the rollout of body-worn cameras for its police officers a year earlier than planned to increase transparency and rebuild trust in a department currently under a federal civil rights investigation, the mayor said on Wednesday.
The new timeline has all officers wearing the cameras by the end of 2017, Mayor Rahm Emanuel said.
Emanuel has worked to overhaul the police force, which has about 12,500 sworn officers, in the wake of the investigation, introducing a new use of force policy and pledging to add nearly 1,000 officers. A body camera pilot project was launched in January 2015.
A number of high-profile misconduct incidents, most notably the release in 2015 of a video of the fatal shooting of black teenager Laquan McDonald by white officer Jason Van Dyke, has thrust Chicago into a national debate over police use of force, particularly within minority communities. The U.S. Justice Department is conducting the probe of the department.
"Body cameras, while not a panacea, are a win-win for officers and the public," Emanuel said in a statement. "They provide a firsthand look at the dangerous situations officers encounter on a daily basis, and improve transparency while building trust."
The union representing Chicago police officers voiced displeasure over the lack of communication about the accelerated rollout of the cameras.
The union would prefer a broader range of footage released so the public also sees video showing mistreatment of officers, union president Dean Angelo Sr said in a telephone interview.
"We don't see the encounters that are challenging, disrespectful and borderline illegal, threatening someone in uniform just because they are in uniform," he said.
At a Wednesday demonstration, police Commander Marc Buslik said he was most concerned with the cameras invading the privacy of crime victims or bystanders during police encounters.
Buslik could not detail the amount each police camera will cost the city since the accelerated plan was not originally in the 2017 budget, but said the mayor's office had the funds to pay for it.
All patrol officers will be trained to turn on body cameras whenever they make a personal encounter, he said. For those who do not, disciplinary action has yet to be determined.
In July, a Chicago police officer killed a black teenager after he stole a car, but the fatal shots were not captured because a policeman's body camera was not recording.
(Editing by Ben Klayman and Matthew Lewis)
Popular in the Community