CHICAGO, Sept 10 (Reuters) - Chicago Mayor Rahm Emanuel said on Tuesday his program to flood violent neighborhoods with more police had been successful in reducing crime, although Chicago's murder rate remains the highest of the nation's three largest cities.
At a news conference in a high-crime neighborhood on the city's South Side, Emanuel said he wants residents of every neighborhood to feel safe enough to let their kids walk to school, play in the street or sit on their front porch.
"Until that's accomplished we haven't done our job," he said. Chicago students in some neighborhoods were escorted to their first day of school by guards last month.
The third-largest U.S. city drew international attention last year by surpassing 500 homicides for the first time since 2008, damaging the city's reputation and putting pressure for change on Emanuel. Police have blamed gang violence for many of the murders, as well as a proliferation of stolen guns.
One of the murders that caught national attention was of Hadiya Pendleton, 15, an honor student killed at a park just days after she performed at a January presidential inauguration event in Washington. Other notorious killings include the death of a 7-year-old girl last summer at her mother's candy stand and a six-month-old baby killed when a gang member shooting at her father last March hit her instead.
So far this year, the city's murder rate is down 22 percent compared with the same period in 2012, and down 45 percent in the 20 neighborhoods targeted since February for additional police, according to Chicago Police Superintendent Garry McCarthy. McCarthy said police are expanding foot patrols in those areas.
Chicago had about 27 percent more murders through the beginning of September than New York, which has three times the population, and Chicago's rate was about 49 percent higher than Los Angeles which has 40 percent more people, according to statistics from the three police departments.
Overall, homicides in Chicago are down to 286 from 366 in 2012, but they are up from 278 in 2011, according to Chicago Police statistics through Sept. 1.
Chicago's crime problem is just one of a host of issues plaguing Emanuel, the former White House chief of staff for President Barack Obama, who pledged to clean up the streets of the city when he took office in 2011.
Citing budget problems, the city closed 50 public schools in May, angering parents and the powerful teachers union. The city faces large and growing pension liabilities, and Emanuel's former comptroller was recently indicted in Ohio.
The neighborhoods targeted for more police cover just 3 percent of the city but they accounted for 20 percent of robberies, shootings and murders over the past three years, McCarthy said.
McCarthy, who had overseen the New York police department's CompStat program which holds local commanders accountable for crime increases, said he had anticipated that the "saturation" tactic would be even more appropriate in Chicago, because of the gang violence here.
Arthur Lurigio, a professor of psychology and criminal justice at Loyola University Chicago, said he regards more foot patrols and putting more officers in high-crime areas as smart moves.
With foot patrols, Lurigio said, "residents are more likely to talk to the police and provide them with information about crimes occurring or crimes in the making." He said the presence also makes people feel safer and more likely to be out in the street, visiting neighbors and businesses, which is itself a deterrent to crime.
Father Michael Pfleger, the activist pastor of St. Sabina Roman Catholic church on the South Side, said he thinks the "tide is turning," but there was more work to do to build the community.
"Fear is so powerful," Pfleger said. "The absence of a shooting is one thing, but if we don't come back out, we become absentee landlords in our own neighborhoods." (Editing by Greg McCune and Matthew Lewis)

Before You Go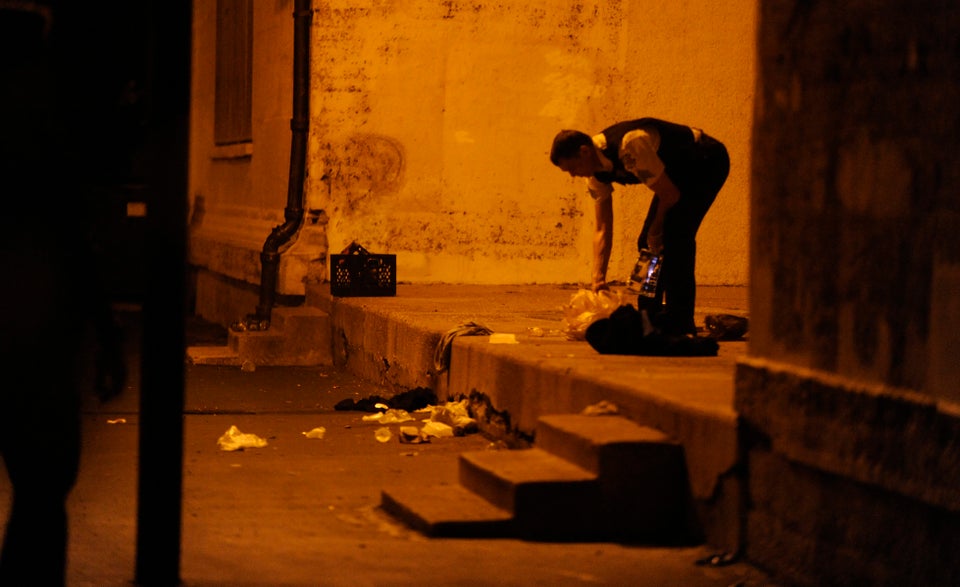 Crime In Chicago
Popular in the Community