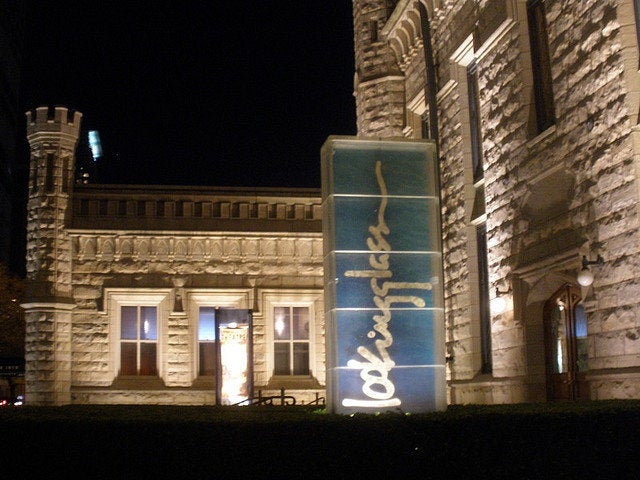 As a truly global city, Chicago offers up an almost endless variety of culture. From the high arts to pure entertainment, our city has music, performance, art, culinary and comedy venues for nearly every taste. For those in the know, Chicago also presents an up-to-date live theatre scene that is authentic, smart and entertaining.
This past week, I had the opportunity to experience two slices of the city's forward-looking cultural offerings: Chicago Live! and The Paper Machete. Chicago Live! is an upbeat show that bridges entertainment and news. The Paper Machete bills itself as a "salon in a saloon." Each is a live weekly stage and radio show with a Chicago perspective. If you are a curious person looking for fun, both are well worth your time. Check out their podcasts before you go: here and here.
The Chicago Live! show is on Thursday nights at the UP Comedy club in Old Town. The new space, just above The Second City theatre, has a warm, intimate feel. Rick Kogan hosts, and the radio personality and author has the right touch: an appealing voice, a passion for Chicago and the timing of a veteran performer. His Almanac pieces present slices of Chicago that combine good storytelling with a historical perspective and a journalist's eye for detail. Each show also includes a confident mix of entertainers, newsmakers and local celebrities.
The heart of Chicago Live! is its ability to bridge entertainment, news and culture. Live music and comedy alternate with political and cultural discussions. Last week, for example, The Second City performers told funny, topical jokes, even as Illinois Comptroller Judy Barr Topinka discussed the state's daunting $9 billion budget deficit.
Particularly interesting was the theater discussion with Rick Bayless. The well-known chef has partnered with Lookingglass to create a theatrical performance that combines circus acts, a gourmet Mexican feast and a love story. Bayless became interested in creating the show, Cascabel, because he wanted to explore "food in the context of art" and the way in which each affects people emotionally.
The Paper Machete is also worth exploring. The live show is performed every Saturday at 3 p.m. at the Horseshoe Saloon near Lincoln Square. Its "live magazine" format covers pop culture and current events with a unique style: a variety show format combined with a hip, funny perspective in the vein of Jon Stewart (a half-humorous, half-serious take on the news). Christopher Piatt hosts, and the former Time Out Chicago editor brings a high energy level and infectious enthusiasm to introducing the show's edgy satirists, performance artists and musicians. The Paper Machete is good way to break up an afternoon, or to start your Saturday evening early.
So why are Chicago Live! and The Paper Machete worth your time? Because they provide an entertaining, insightful perspective on our fast-paced, stressful world. Culture beats on in Chicago. Check it out.

Related
Popular in the Community