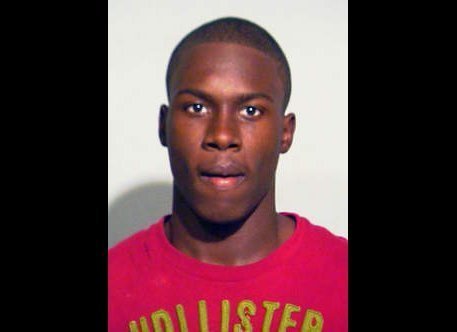 Over the weekend, four assaults and violent robberies were committed -- at least one in broad daylight -- in downtown Chicago's glittering shopping district, crimes that have stoked growing fears of criminal teen flash mobs.
One man had a baseball bat thrown so hard at his head that his motor-scooter helmet was knocked off, before being dragged into the street and beaten by a group of 15 to 20 young males, the Chicago Tribune reports. Another was knocked off his bicycle, punched by a group of teens, and robbed of his cellphone and camera. Two others lost electronic devices in group robberies, as the Chicago Sun-Times wrote in a round-up Monday morning.
An uptick of crime is common in Chicago when the weather gets warm. But Streeterville, a neighborhood best known for its skyscrapers and upscale retail, is not the first place crime usually strikes. The group nature of the attacks was also unusual, and heightened concerns about youth criminal activity coordinated in advance by text messages and social media.
The term "flash mob" is often used to describe spontaneous gatherings of people for entertainment's sake, like London's famous "silent discos." But recently, the term has taken a criminal bent, as groups of perpetrators take collective action to make apprehension more difficult.
Streeterville had its first taste of flash-mob crime earlier this year. Groups of people, mostly teenage women, would enter the neighborhood's high-end shops, and when notified by text message, would all grab items off a list and all make for the exits at once, making it near impossible for store security to stop them. A rash of such thefts hit Filene's, Express and The North Face this winter, as CBS reported at the time.
New police chief Garry McCarthy made a point in his first weeks to keep an eye on flash mob thefts. "It's very important because it's a disorder. It goes along with the quality-of-life stuff, and we can't tolerate that stuff," McCarthy told the Sun-Times in a report on the issue two weeks ago. He also pointed to Philadelphia, a city that's grappled with flash-mob crime, planning to adopt some of its techniques of monitoring social media and deploying additional resources to break up the groups.
This weekend's attacks, though, could mark a more violent side to flash-organized crime. It's not certain that the attacks were organized in this way, but as McCarthy and the CPD brace themselves for the summer crime wave, it's surely a disturbing possibility.
Related
Popular in the Community