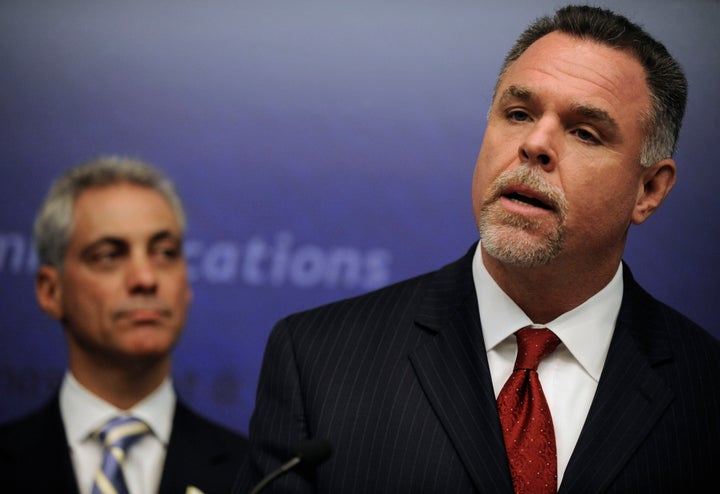 After a weekend of violence in an upscale Chicago neighborhood, city leaders are speaking out about the growing discussion of crimes perpetrated by youth "flash mobs."
Incoming police superintendent Garry McCarthy made the mobs a major point at a press conference Tuesday, saying that the department had already made some arrests, but that they were not yet satisfied.
"The strategy to prevent that from occurring again is not to be satisfied when you get 10 kids commit an infraction and arrest three of them," McCarthy said, according to the Chicago Sun-Times. "We're gonna find every one of 'em. And we're gonna prosecute and arrest every single one of 'em."
But a political leader in the city's black community told a panel of law enforcement officials -- including McCarthy -- that the issue was nothing new in his district.
U.S. Congressman Bobby Rush spoke to the group on Monday night at the St. Dorothy Catholic Church on 78th Street, as CBS Chicago reported saying that flash mobs have long been a problem in the South Side. "Flash mobs, pepper spray assaults by young men have dominated this weekend's news. I'm disturbed because it happens on the South Side on a regular basis," Rush said.
"It seems as though when it happens on the North Side, then it's newsworthy."
The attacks that drew media attention this weekend were indeed in the North Side, in the upscale shopping district of Streeterville. Four robberies and assaults were reported to be perpetrated by groups of youths in that neighborhood on Saturday, though there aren't yet any indications that they were organized by text message or other social media.
McCarthy responded that the problem wasn't isolated to one neighborhood or one group of people. "The bottom line is that we need a collective spirit to change the way young people behave."
Meanwhile, a group that advocates for concealed carry of firearms sent out an alert to its members on Tuesday warning them not to visit Chicago because of the "dramatic upswing in violence" in the city.
As of Tuesday afternoon, police had made over 20 arrests in connection with the weekend's violence in Streeterville.
Popular in the Community