The battle over food truck regulation in Chicago heated up another degree as food truck owners slapped the city with a lawsuit on Wednesday.
The lawsuit was filed in the Cook County Circuit Court by the Institute for Justice on behalf of the Schnitzel King food truck's owner and media relations director, and the Cupcakes for Courage food truck owner. The suit takes aim at two rules in the city's recently-passed food truck ordinance that plaintiffs say stifle competition and freedom.
"It just feels like an ankle bracelet, as a small business owner, to have to have a GPS tracking device monitor your every whereabouts," said Schnitzel King's Kristen Casper in a video released in collaboration with their legal counsel (embedded above). "Personally, I think it's wrong and I don't want it on my vehicle."
Burke also slammed the law's unfairness toward food truck operators. "If we park on the street and are found to be within 200 feet of a restaurant, that's a $2,000 fine whereas someone parking in front of a fire hydrant pays only $100," said Burke in the video.
Related
Before You Go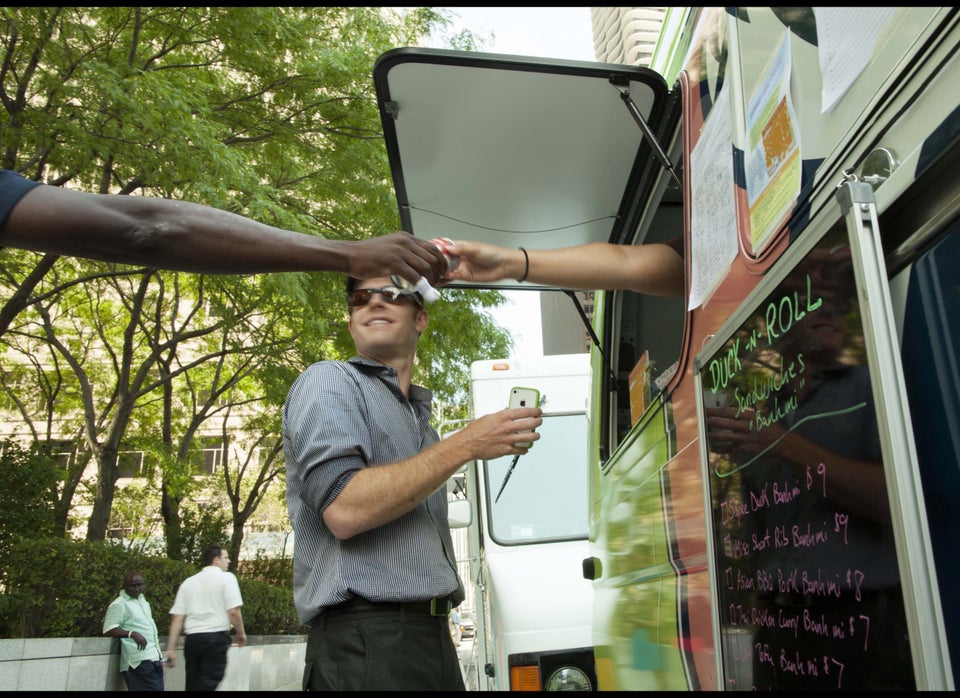 Food Trucks In Chicago
Popular in the Community