 While the new ordinance, championed by Mayor Rahm Emanuel, would allow on-board cooking, which was previously forbidden, and lifts the previous restriction on selling food between 10 p.m. and 10 a.m., food truck advocates say it's not enough. Last-minute changes made before the four hour License and Consumer Protection Committee hearing included a ban on operating between 2 and 5 a.m. and on operating in vacant lots, even with the property owner's permission, the Chicago Tribune reports.
"We are not looking for zero regulations," Amy Le, Co-owner of DucknRoll Food Truck and Founding Member of the Illinois Food Truck Association, wrote in a HuffPost Chicago Debate with Ald. Joe Moreno (1st). "When it comes to protecting the health and safety of our patrons, we are 100 percent on board; but using government power to protect the interests of one business over another is a different matter."
But restaurant owners worry that the new ordinance affords the trucks too much freedom, allowing them to poach customers from Chicago businesses that are already struggling.
"This ordinance is not the be-all-and-end-all. But, it's important that we get the truck rolling and start working with this industry," he told the newspaper. "The sooner we get going, the more we can learn from each other."
Related
Before You Go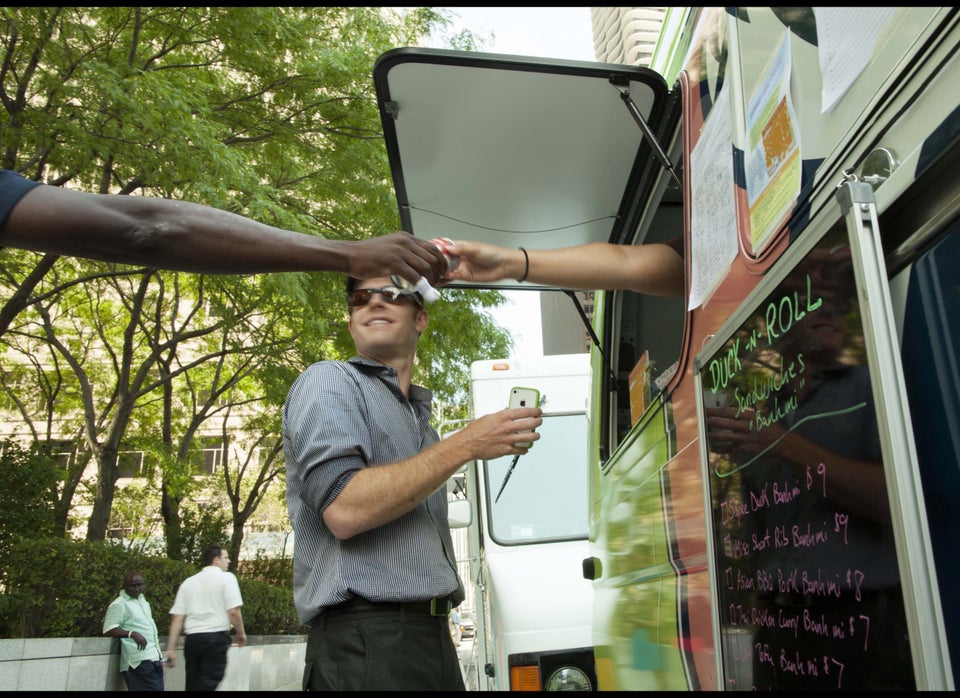 Food Trucks In Chicago
Popular in the Community