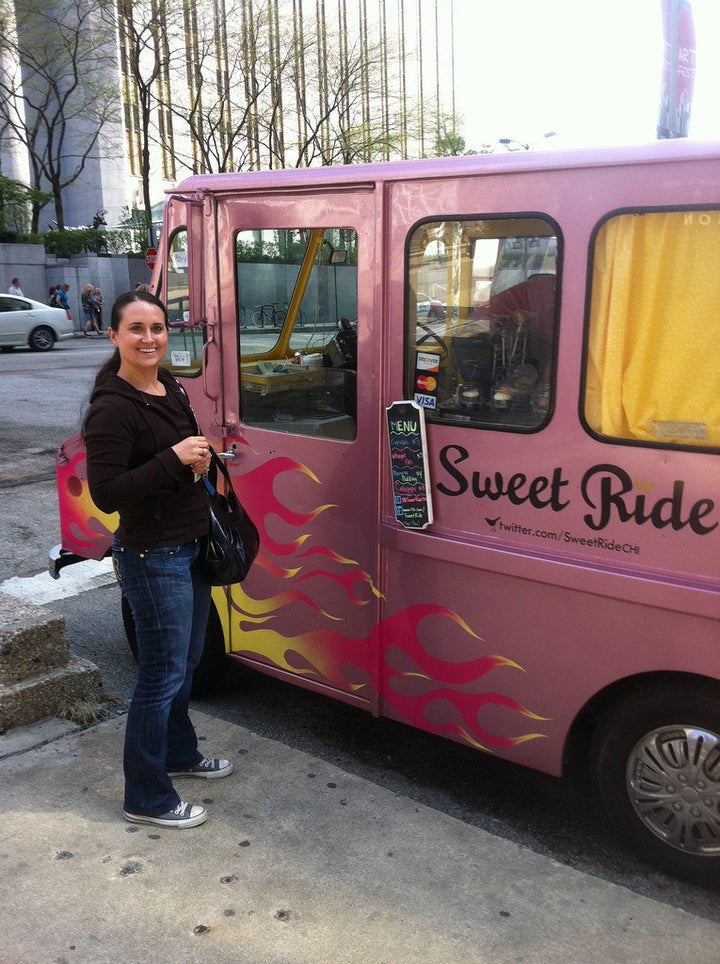 While Twitter has been connecting Chicago foodies with the city's few food trucks for some time, truck owners say the service could ultimately lead to their demise -- due to some social media-savvy police officers.
Just like the wildly successful food truck fleets in New York, Los Angeles, Austin and other major cities, Chicago's small but growing food truck community often relies on social media to connect with customers at each of their scheduled stops. The Chicago Police Department apparently caught on, and is now using Twitter to track and heavily ticket business owners for allegedly violating the city's restrictive ordinances that prohibit them from preparing food on board or parking within 200 feet of a restaurant.
"You can't get me for premeditated selling of a cupcake," Lupita Kuri, owner of the mobile bakery Sweet Ride, told the Sun-Times. Her truck's driver reportedly argued with a police officer who said he was ticketing the truck based on a Facebook posting about a planned stop.
Restaurants say their aggression is justified.
"We've got enforcement issues, sanitation issues, traffic issues, and fairness issues," Glenn Keefer of Keefer's Restaurant in River North told Lorenc. "We pay $70,000 a year in property taxes to pay for the streets food trucks want to use."
When Illinois Restaurant Association chief Sheila O'Grady stepped down Monday, she said the food truck issue will be her successor's biggest challenge.
Calling all HuffPost superfans!
Sign up for membership to become a founding member and help shape HuffPost's next chapter