CHICAGO ― In a city where fewer than 1 percent of people in police custody are visited by an attorney, a judge's order will help the poor access a free lawyer while at the police station.
Chief Judge Timothy Evans of the Circuit Court of Cook County signed an order Tuesday that would make a county public defender or a designated private attorney available to anyone who is in custody at one of the Chicago Police Department's 22 stations with lockup facilities.
"People watching TV think that's what happens: You ask for a lawyer, and they just come in," said Alan Mills, director of the Uptown People's Law Center, a nonprofit civil rights organization.
"In the eyes of the law, everybody is innocent until proven guilty. Everybody deserves access to justice."
It does work that way if you can afford your own attorney, but few can in Cook County: 89 percent of defendants charged in criminal cases relied on a public defender, according to 2015 county data.
"Until a judge appoints a lawyer [to an indigent defendant], you don't see one," Mills said. "You can't get a lawyer until your first court appearance. And that dramatically changes the outcome of your case."
The inability of people in police custody to access a lawyer before their first court appearance is what Mills and others said has contributed to Chicago's reputation as "The False Confession Capital of the U.S."
"Here's the scuttlebutt: No one has ever talked themselves out of a charge, but lots and lots of people have talked themselves into one," Mills said.
Having access to a lawyer before a bond hearing could also mean significant savings for taxpayers. Mills points to the obvious savings from decreasing the number of wrongful convictions.
"The city has paid roughly $50 million a year in the past decade or so," Mills said of Chicago's wrongful conviction settlements and related court costs. "It's much better to keep people out of prison than to pay them for being wrongfully put there in the first place."
Eliza Solowiej, executive director of the 24-hour First Defense Legal Aid group, said major savings would come from eliminating unnecessary jail stays.
To highlight the cost to taxpayers, Cook County Sheriff Tom Dart puts out an annual report of "dead time," or time served by people whose sentences are less than the time already served or whose charges are dropped. In 2015, about 8,700 people spent time locked up ― at about $143 per person per day ― whose charges were eventually dropped.
"I want to ensure that constitutional rights are protected from the earliest point of contact with the criminal justice system," Judge Evans said in a statement Tuesday. "The concept of 'justice' demands that we take this step to strengthen an individual's rights and the public's confidence in the system."
"In the eyes of the law, everybody is innocent until proven guilty.
Everybody deserves access to justice," he added.
Solowiej said talks with Evans regarding the need for pre-hearing indigent counsel started a little more than a year ago.
She described Evans as surprised "but really interested" in the statistic that fewer than 1 percent of people were receiving counsel in police custody.
Under Evans' order, arrestees will now have access to legal aid during normal weekday business hours. Solowiej's group of volunteer attorneys will be on call after hours, on weekends and on holidays.
"It's a moral and ethical imperative for us," said Solowiej, who is already planning training for new volunteers. "I know the Chicago legal community is going to step up."
Solowiej noted that the Cook County prosecutors already have a 24-hour unit, so it only makes sense that the Cook County public defenders have one, too.
Cook County Public Defender Amy Campanelli noted in a statement that Evans' order comes the week of the 54th anniversary of Gideon v. Wainright, the landmark U.S. Supreme Court decision which established that all defendants must be provided with counsel if they're too poor to afford their own.
"As then-Attorney General Robert F. Kennedy said, because Mr. Gideon filed his own crude, handwritten petition asking for the right to counsel, 'The whole course of American legal history has been changed,'" Campanelli said in a statement. "Today, the course of legal history in Cook County has changed thanks to the vision and action of Chief Judge Timothy C. Evans."
Before You Go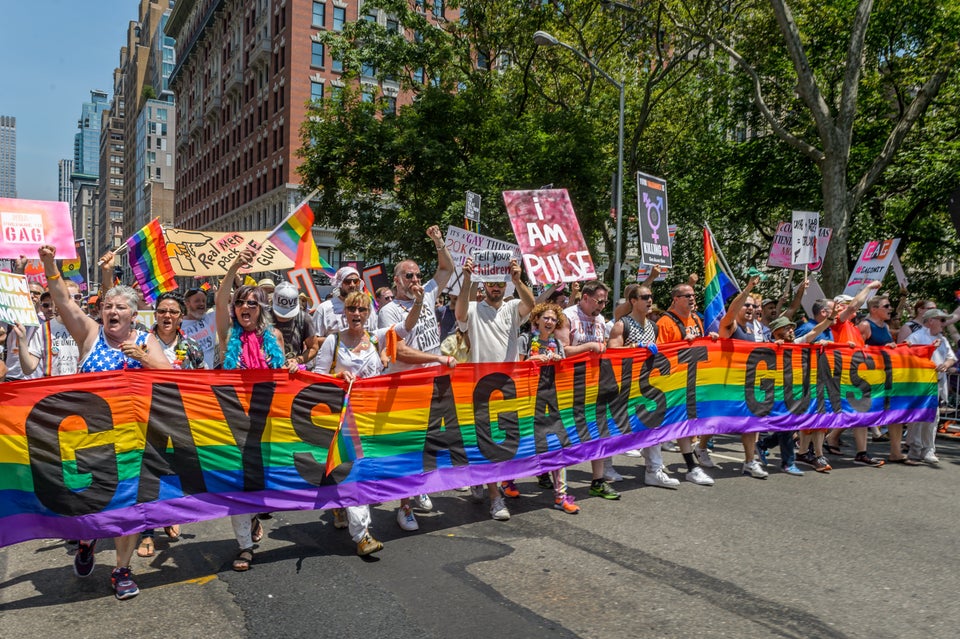 Social Justice Organizations
Popular in the Community