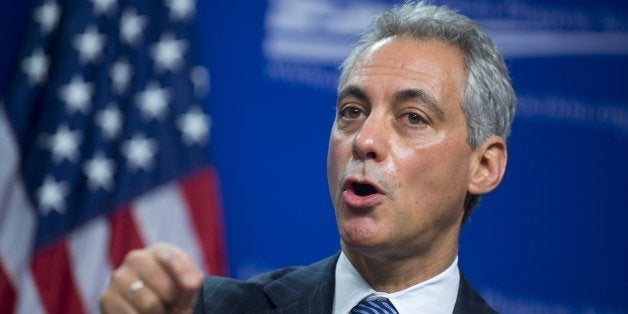 Months after a federal judge ruled its ban on handgun sales was unconstitutional, Chicago has responded with a sweeping ordinance loaded with strict regulations.
The Chicago Sun-Times reported Tuesday that Mayor Rahm Emanuel (D) is proposing rules that would require videotaping of all gun sales -- a move designed to warn buyers against transferring firearms into the hands of criminals. The ordinance would also include special-use zoning that limits gun stores to only 0.5 percent of the city.
Ald. Walter Burnett Jr., who represents the city's 27th ward was among the supporters, telling WBBM newsradio that the plan sends a "very serious" message.
"This is just letting everyone know that we here in the city of Chicago are very serious about gun trafficking going on in the city of Chicago," he told the radio station. "So we want to make sure if a person is proposing to do some gun trafficking here, we want to limit them as much as possible."
Emanuel's move arrives ahead of schedule. After U.S. District Court Judge Edmond E. Chang ruled the ban went "too far," the city chose against fighting it, and instead opted for a six-month period to craft the new ordinance that emerged Tuesday. The city asked for that time period to put together the "many detailed components, including zoning, licensing, and operational requirements for gun dealers, as well as robust regulations targeting illegal sales and transfer practices."
Before You Go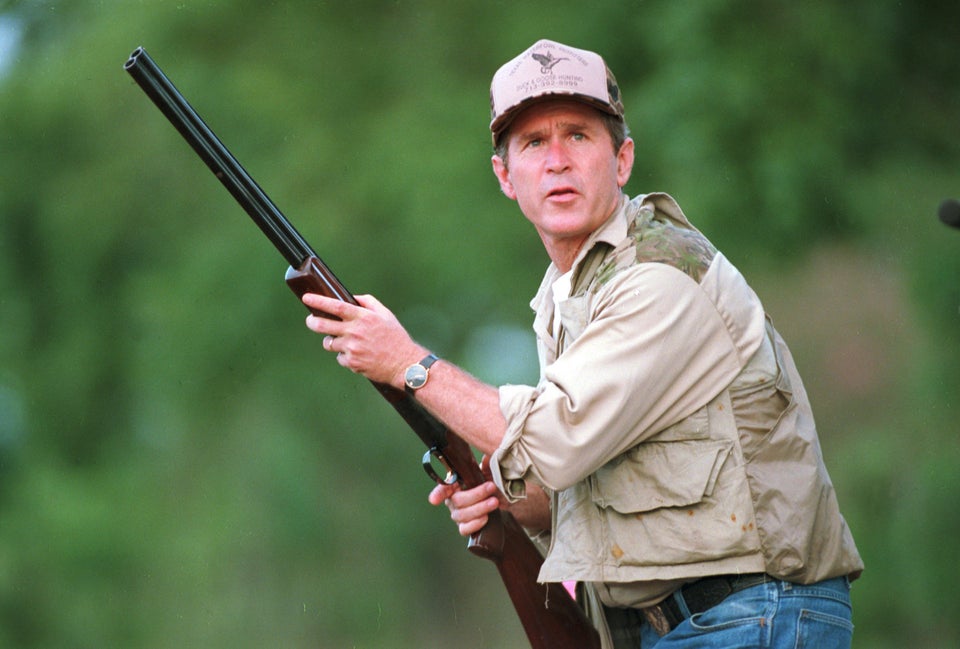 Politicians Holding Guns
Popular in the Community