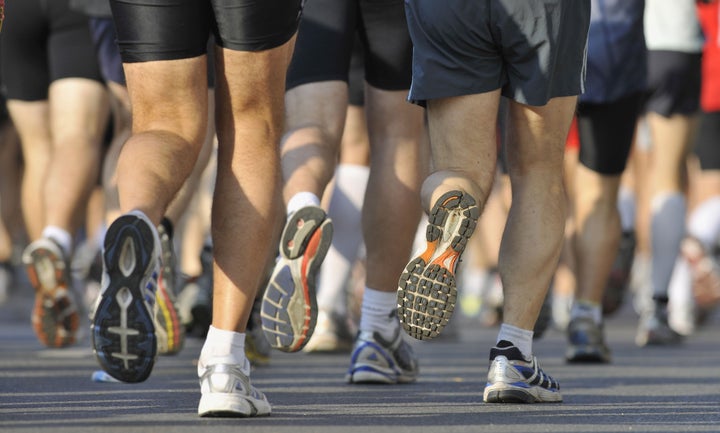 Zachary Gregory, a 26-year-old physical therapist, died on Saturday after participating in a half-marathon in the sweltering heat that day.
The young runner was described by loved ones as in excellent health and physical fitness, and had been training for months for last weekend's race, according to the Chicago Tribune. But the sudden onset of 90-degree weather and thick humidity may have been a shock to Gregory's system.
When the third annual 13.1 Chicago half-marathon began at around 7:15 a.m. Saturday, it was under a yellow flag, meaning that the steamy conditions were not ideal and that runners were advised to slow down and be careful to hydrate. By just before 9 a.m., a red flag was raised, meaning that clocks and timing devices are turned off so as to remove any incentive for runners to push themselves.
Gregory went to the hospital in very serious condition, and was pronounced dead there at 9:52. An autopsy on Sunday was unable to conclusively determine the cause of Gregory's death.
His family, though, was trying to find some consolation in a tragedy seemingly beyond comprehension. "We take some comfort in knowing he passed away doing something that he loved," said his father, Bruce Gregory, according to NBC Chicago. "People lose children all the time, but it's never easy."
Popular in the Community