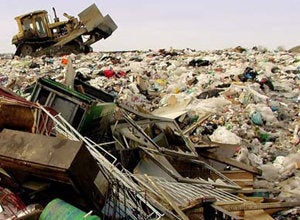 State environmental officials say overall disposal capacity in Illinois is sufficient for the next 18 years.
That's despite a 3.5 decline in space.
The Illinois Environmental Protection Agency released the results of a capacity report on Monday.
The report measures 48 landfills. It says those landfills accepted nearly 53.8 million cubic yards of waste last year. The waste's volume is measured after it has ben compressed and compacted.
The EPA says 109 transfer stations were active in 2007.
State officials say landfill space varies from region to region.
For the Chicago metro area, there is capacity for about seven years. That's in comparison to southern Illinois which has a capacity of about 54 years.