Chicagoans are being urged to stay indoors Wednesday as the unbearable heat that has gripped much of the nation becomes even less bearable.
As of 1 p.m. Wednesday, the heat index reached 111 degrees at Northerly Island, and if it continues to climb, the city could be in for the highest temperatures since the deadly 1995 heat wave.
"If the heat index reaches 110 degrees at O'Hare Airport, which is what we are forecasting, then today will be the highest, essentially the most oppressive heat since the July 1995 heat wave," NWS Meteorologist Dino Izzi told the Chicago Sun-Times.
The 1995 heat wave led to more than 700 heat-related deaths.
Chicago officials have opened six cooling centers, many of them in lower-income neighborhoods, along with hundreds of air-conditioned public buildings. The centers were used Monday and Tuesday, but not packed. About 300 people sought assistance.
On Tuesday, however, NBC Chicago reported that the city had received more than 800 calls about open fire hydrants. The city is urging residents to avoid opening the hydrants, since it decreases water pressure and reduces the fire department's ability to fight fires.
The city also urges people to check on seniors or people who are isolated, or to call 311 to request a well-being check. So far, no heat-related deaths have been reported.
State health officials recommend that residents stay in an air-conditioned space at home, the library, a mall, a theater or cooling center and drink plenty of water. They also suggest keeping shades drawn and electric lights off or down. For more tips, visit KeepCool.Illinois.gov.
Check out how some Chicagoans are coping with the hot weather here: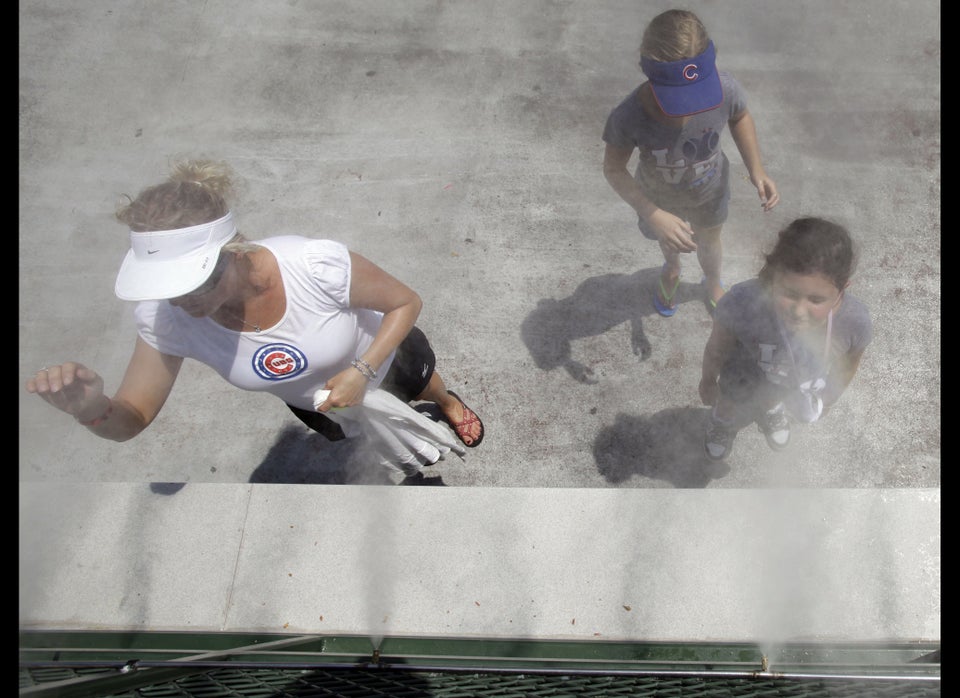 Chicago Heat Wave 2011: Windy City Tries To Keep Its Cool
Popular in the Community