The motorists who commit these hit-and-runs are undoubtedly "the worst," but one Chicago driver's recent smashfest truly breaks new grounds for awful (embedded above).
After the cabbie confronts and then tries to physically block the SUV, the driver pulls a shocking maneuver that gets jaw-droppingly crazy around the 1:45 mark.
Unlike most hit-and-runs however, the driver was eventually caught. Police say the SUV was stolen and the driver was arrested shortly after the incident.
The cabbie, meanwhile, suffered insult and injury: He's out a week's work, a $500 insurance deductible and was reportedly disciplined by the cab company, City Service, for confronting the driver, DNAinfo reports.
Related
Before You Go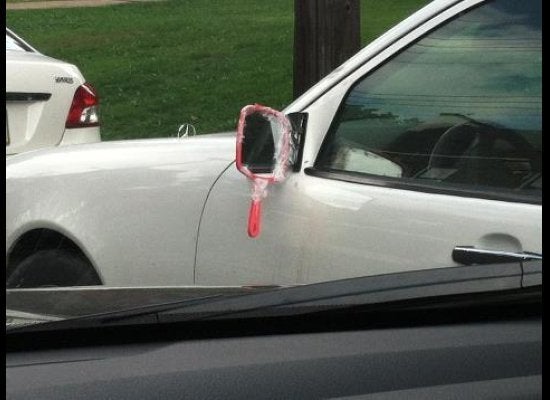 Ridiculous Car FAILS
Popular in the Community