Chicago's gun violence is once again making national headlines, this time as the city ended the month of August with 92 homicides, according to the Cook County Medical Examiner ― the highest rate in almost two decades.
With more than 400 wounded, the month was the city's deadliest since October of 1997.
Earlier this week, Fr. Michael Pfleger of South Side's St. Sabina Church received three calls from three different community members who wanted to hold funerals at the church.
"In 41 years here, I've never had three calls for people being killed in one day," Pfleger said. "I think the greatest concern is that it's just seemingly getting worse."
Wednesday evening during a protest, Pfleger called for Illinois Gov. Bruce Rauner to declare a state of emergency for the city.
"If the city is broke, Chicago needs to be declared a state of emergency so we can get federal resources to come in," Pfleger said. "I'm told we're down 1,000 police officers; schools are underfunded and whole communities look like a tornado went through it."
""In 41 years here, I've never had three calls for people being killed in one day.""
Rauner dismissed the idea of declaring a state of emergency and similarly rejected the perennial call to activate the National Guard.
"No thoughtful leader thinks that's a good idea or would really provide a solution. In fact, it may exacerbate other problems," Rauner told reporters Wednesday.
Pfleger has been a vocal critic of state and city leaders, including Rauner, Chicago aldermen and even the governor's one-time ally, Chicago Mayor Rahm Emanuel.
"What is the strategy to try and turn this disaster around? Where is the plan?" Pfleger said. "Asking for help is not an embarrassment. In my mind, that's true leadership."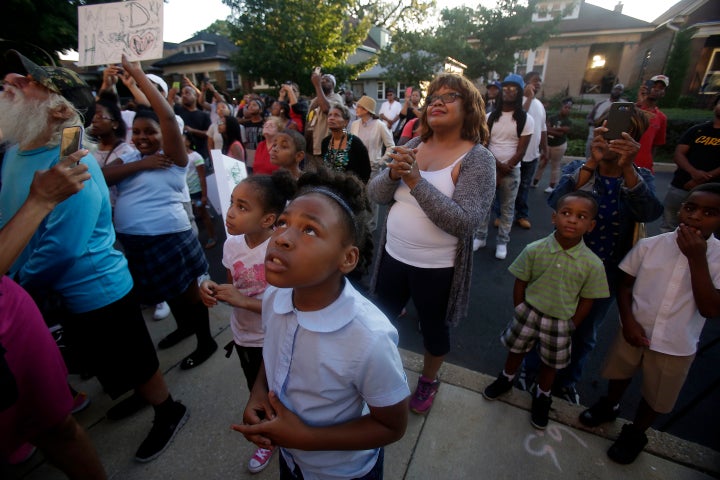 With 483 total homicides so far this year, Chicago has had more killings than New York and Los Angeles combined, according to DNAinfo Chicago, which tracks every shooting in the city (reported numbers vary by news organization depending on the source, as the Cook County Medical Examiner, Chicago Police and others have different criteria for counting "homicides").
Chicago had followed a broader nationwide trend in which homicides peaked in the early '90s and then steadily fell, save for the city's slight jump in 2008. The city made headlines in 2012 when it posted more than 500 homicides for the year, a number not seen in almost a decade.
Then the homicide rate dipped again, only to rise sharply this year. As early as March, the city was already on course to top 500 homicides for the year.
After August's totals, Chicago will likely hit that grim milestone with a few months to spare.
But one area of the city that was once rife with shootings hasn't had one for more than a year.
Mothers Against Senseless Killings, or MASK, engages daily in what it calls positive loitering at the corner of 75th and Stewart in the city's Englewood neighborhood, patrolling the block and setting out food so that neighbors come out of their homes and reclaim the space.
MASK President Tamar Manasseh said as shooting totals have risen in their neighborhood, they have not on MASK's block.
"The city needs to start encouraging their residents to come out into the streets and on their blocks," she said. "The city, the community and the police need to be on the same page and they're not."
Manasseh is like many community members who say the key to fighting the city's homicide rate isn't a mystery: investment in neighborhoods, jobs training, mental health and schools, and implementing tougher gun laws to stem the tide of illegal weapons from Wisconsin and Indiana are the most common suggestions.
What's lacking, Manasseh and others argue, is the attention and will from leaders to act.
"You think the mayor hasn't heard about us? You think the [CPD] superintendent hasn't heard about what we do? Neither one has reached out and said, 'How can we expand this? How can we get this going in other neighborhoods?'" Manasseh said. "I have to believe they're not as interested in solving this ... as you may think."
Chicago Police did not immediately respond to a request for comment.
By contrast, Manasseh points to how police shootings in Texas prompted a Chicago alderman to quickly propose a so-called "Blue Lives Matter" ordinance that would treat attacks on first responders like hate crimes.
Manasseh and other MASK members have no shortage of ideas ― "maybe police forgive a parking ticket if you come out to a BBQ on your block or community event" ― but are frustrated city leadership seem uninterested in hearing them.
"Just meet me and tell me my idea is dumb, but at least meet with me," she said.
Police and crime analysts have cited the November release of the Laquan McDonald video as a distinct point when crime numbers started to climb.
The bombshell video, which Emanuel's office fought to keep out of the public eye, shows a police officer shooting the black teenager 16 times as he walked away, and contradicts several police accounts of the incident.
Emanuel fired then-Superintendent Garry McCarthy and the department faced intense criticism. It also began requiring police to fill out a new form before performing stops ― the result of a civil rights lawsuit over the department's stop and frisk practices ― all of which led to a drop in morale and an apparent curbing of police activity; arrests plummeted while shootings around the city soared.
Police have argued they don't want to be the subject of the next protest-sparking viral video, while community members say police are using the McDonald video and anti-police-brutality protests as a scapegoat.
"'I can't figure out how to not shoot you, so I'm not going to show up for work'?" Manasseh said incredulously. "I think [police] pretty much gave up. They aren't trying to make it worse but they're not trying to fix it either."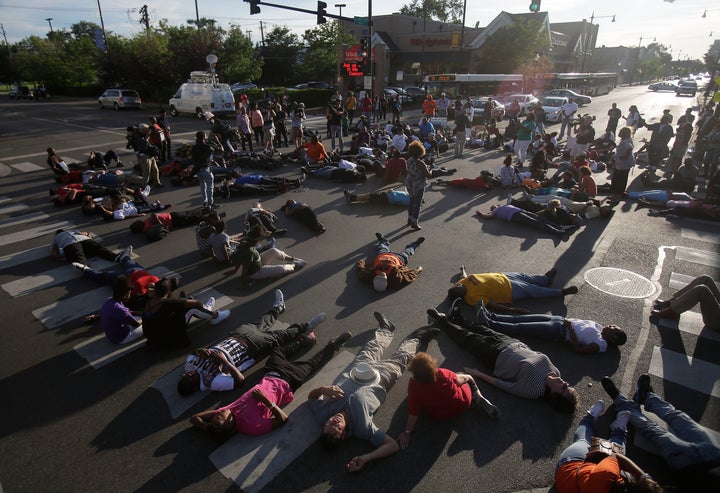 "I live on pins and needles. That is not an environment that people should live in," said Pam Bosley, whose 18-year-old son, Terrell, was killed in 2006 while unloading instruments outside his church. "When you walk out the door in Chicago, you walk out as a target."
Bosley, who is part of the group Purpose Over Pain, which performs outreach to communities and families who have lost loved ones to gun violence, expressed frustration her youngest son refused to stay at school, at Southern Illinois University, for the Labor Day weekend.
"My son is not backing down. He says he lives here and he doesn't understand why he can't come home," Bosley said. "I'm going to get him tomorrow from SIU and pray nothing happens."
Bosley said she and others like her have suggested plenty of solutions to the gun violence problem "because we're living it." But the city, she said, would rather invest in a new Ferris wheel downtown than invest in struggling communities.
The mayor's office touts its summer jobs program, but Bosley said that alone isn't enough investment for the neighborhoods facing intractable violence.
As for police, Bosley ― like Manasseh ― yearns for a more positive relationship, but is frustrated by what she says is a status quo attitude.
"Police blame the code of silence, they say people don't tell," she said of CPD's claims that community members don't cooperate with investigations. "People do tell. For my son's case, a lady wanted to clear her conscience and came forward. The detective didn't follow up."
Bosley likened Chicago's violence issue to a jigsaw puzzle whose pieces continue growing: The community, the police and the leaders all have the pieces, but they need to be fit together.
"Donald Trump said he could fix Chicago's violence problem in one week," Bosley said with a laugh. "If it were that easy, don't you think it would have been done by now? Donald, you don't have to wait for November: You can do it now."
Support HuffPost
Every Voice Matters
Before You Go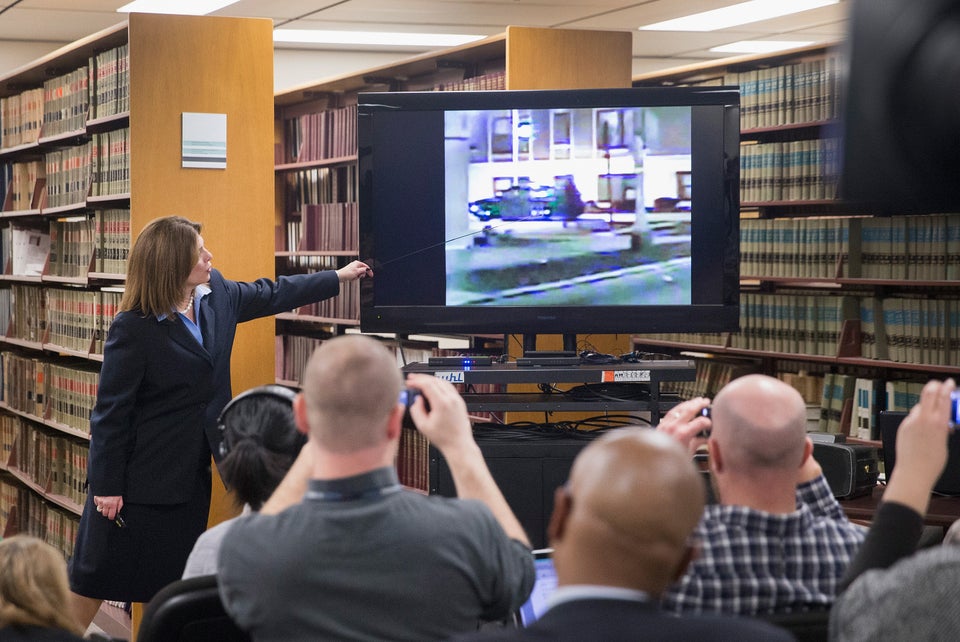 The Ronald Johnson Shooting In Chicago
Popular in the Community