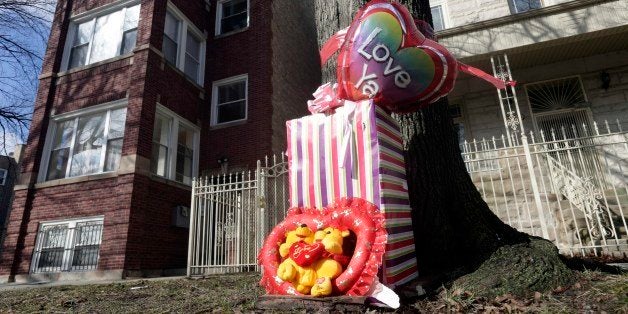 Though Chicago is ending 2014 with its lowest number of homicides since 1965, a look at the broader picture of gun violence in the Windy City tells a more troubling story.
At a news conference on Monday, Chicago Police Superintendent Garry McCarthy touted the reduction in homicides and overall crime, while admitting that shootings have increased in 2014 compared to the previous year.
Through Dec. 20, the Chicago Police Department has counted 390 murders, down from 406 over the same period in 2013 and 488 in 2012, DNAinfo Chicago reports. There have been 2,500 shootings reported in Chicago this year through Dec. 20, a 13 percent increase from 2013 numbers and 14 percent decrease from 2012.
"The reason why shootings are up in those neighborhoods is because there's so many guns," McCarthy said Monday, according to the Tribune. "If these guys are throwing rocks at each other we wouldn't have this problem."
With Democratic Mayor Rahm Emanuel seeking re-election in 2015, gun violence in Chicago is a particularly hot-button issue.
Mayoral challenger and Cook County Commissioner Jesus "Chuy" Garcia, also a Democrat, said Monday that, regardless of Chicago police data, "fear of crime is at an all time high," according to Crain's Chicago Business. Garcia credited better medical care for shooting victims as a "likely" key factor in the homicide reduction.
Garcia said that, if elected, he would hire 1,000 more police officers -- something Emanuel vowed to do during his 2011 campaign. However, Garcia offered an unclear explanation as to how the city would pay the $110 million-$120 million price tag to do so, Crain's reports.
In response to the surge of violence, Chicago police instituted several initiatives in an attempt to reduce the bloodshed, including a "summer surge" of officers working overtime in high-crime areas and an expansion of its "custom notifications" program, in which officers knock on the doors of gang-affiliated individuals to put them on alert, connect them with social services and even set up meetings with family members of gun violence victims.
Related
Popular in the Community