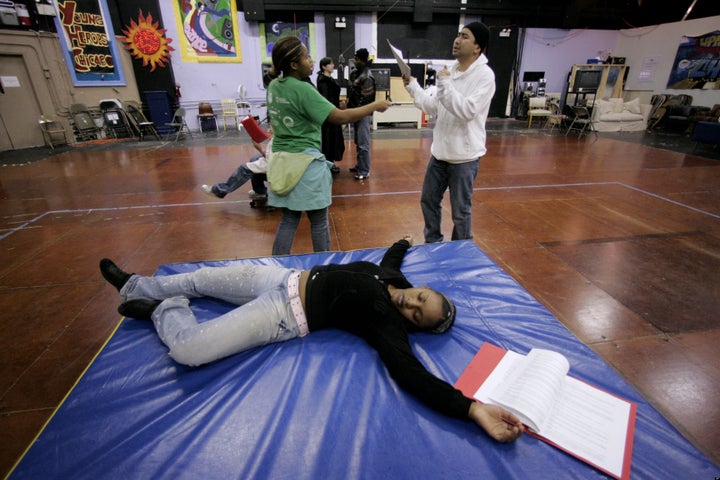 Students from some of Chicago's most at-risk schools are expanding their vocabularies by going back to the basics: performing plays by William Shakespeare.
The Chicago Sun-Times reports that 25 students, including four ESL students, are studying the language of Shakespeare, rehearsing lines and performing "Romeo and Juliet" at the Chicago Shakespeare Theater.
Maria Riviera, an ESL teacher at Grant Park High School, introduced the theatrical curriculum program a year ago. A lover of Shakespeare since her teens, Riviera said:
"Teaching from a textbook was not so interesting to me...So I quickly began looking for ways to adapt Shakespeare into my classes."
Forcing her students to step outside of their comfort zone, Riviera recommended four students for the play whom she felt:
"didn't necessarily see themselves as having the potential to do something different or great."
Riviera isn't alone in her strategy. Teachers across the country, like Rafe Esquith -- profiled earlier this month in a HuffPost "Classroom Heroes" series -- have used Shakespeare to help underprivileged students.
Thanks to Riviera, Esquith and many others, students are gaining confidence in their language abilities onstage and off.
Related
Popular in the Community