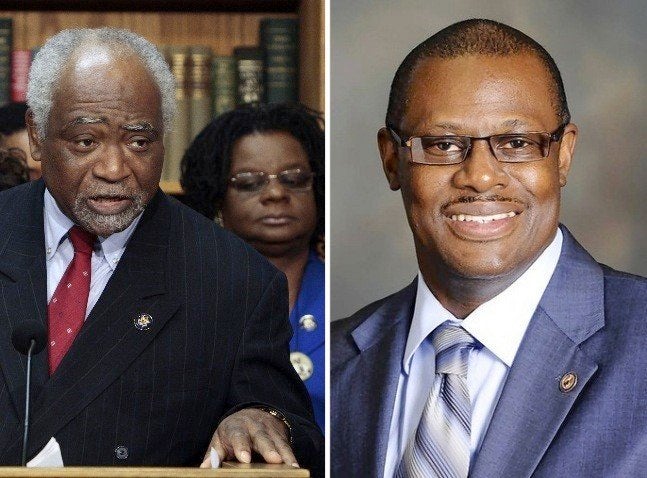 CHICAGO, March 20 (Reuters) - A Democratic state lawmaker from Chicago charged last week with accepting a bribe overwhelmingly won his party's primary on Tuesday, reinforcing the reputation of the nation's third-largest city for turning a blind eye to corruption.
Derrick Smith, appointed a year ago to fill a vacancy in the Illinois House of Representatives, was leading with 76 percent of the vote with more than 80 percent of the ballots counted, according to the Chicago Board of Elections.
Federal prosecutors said they recorded Smith accepting $7,000 in cash from a government informant in exchange for writing a letter supporting a state grant for a day care center.
Smith was indicted by a grand jury, arrested, and freed on bond. He has yet to enter a plea in the case. If convicted, Smith could face a maximum of ten years in prison.
"It was a very unfortunate situation and circumstance," said U.S. congressman Danny Davis, a Chicago Democrat who supported Smith.
Davis said he asked voters in overwhelmingly Democratic Chicago to elect Smith despite his legal troubles because Smith's Democratic opponent, Tom Swiss, was a past chairman of the Cook County Republican party. Chicago is a part of Cook County.
"(Swiss) was kind of making use of a bit of subterfuge which would give you no reason to think he would be a Democrat," Davis said, explaining why he backed Smith.
Davis said he expected the indicted lawmaker to resign before the November general election, giving local Democratic officials the opportunity to pick a substitute.
Earlier this month, former Democratic Illinois Governor Rod Blagojevich entered prison on a corruption conviction. His Republican predecessor, George Ryan, is also serving a prison term for corruption. (Reporting By Andrew Stern; Editing by Greg McCune and Paul Simao)

Popular in the Community