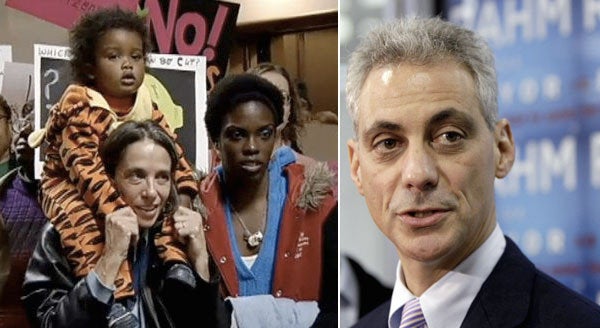 "It doesn't have to be this way … and it shouldn't be," Emanuel said Monday, according to the Sun-Times. "... We have a plan for making sure our neighborhood libraries are open six-days-a-week. ... What it simply needs is a partner who's ready to see that's the goal and not try to use the libraries as a bargaining chip for something else. ... I'm looking forward to that partnership. The good news is, discussions are ongoing. The bad news is we have a Monday [closing and] this was all avoidable."
They cited Emanuel's City Council budget address from Oct. 12, Oct. 19 testimony from Budget Director Alex Holt to the City Council Budget Committee and testimony from CPL Commissioner Mary Dempsey on Oct. 21. Each are on message in stating the city can save nearly $7 million if unions agree to close library branches on Monday mornings and Friday mornings, allowing the library to be open six days a week.

"That's not what was proposed or voted on. It's completely contrary. We need to sit down quickly and get back to the original agreement, which was keep those libraries open" every day, he told the paper.
Popular in the Community