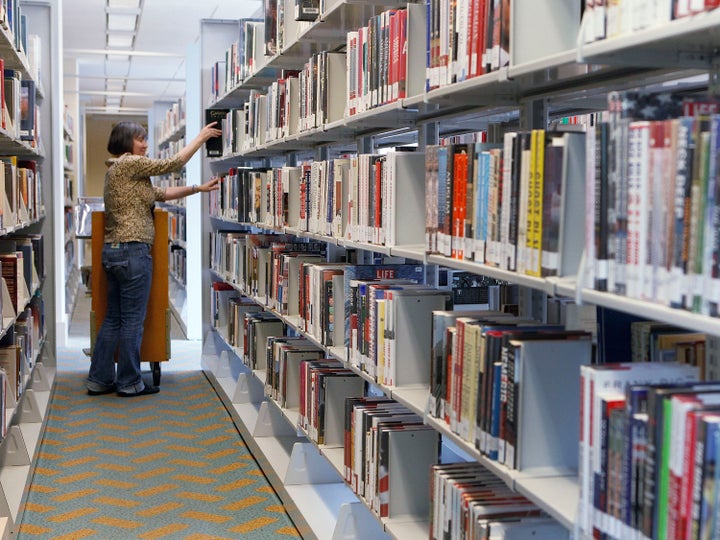 Mayor Rahm Emanuel has been catching heat ever since he proposed to cut $11 million from Chicago's library system -- a move that could result in roughly 300 layoffs and reduced operating hours for branch libraries throughout the city.
Emanuel assured reporters, however, that he does understand the "important role that libraries play in the educational and cultural life" of Chicago.
And he's not alone. Former CPS teacher and current 30th Ward Alderman Ariel Reboyras explained that the city's libraries "serve the young, the old, all ethnicities," but he's particularly concerned that the mayor's "proposed cuts will affect our most vulnerable, our working-class poor."
American Library Association President Molly Raphael recently echoed that concern, noting that reduced hours at public libraries will likely hurt the poor, who don't have many options when it comes to getting books or gaining Internet access.
And it's not as if poor kids in Chicago can count on their school libraries to fill that void.
Last fall I spent a lot of time with a group of mothers from Whittier Elementary School in Chicago's Pilsen neighborhood. When I met the moms, they had just started what would become a six-week sit-in at Whittier in an effort to get their own kids a school library.

During the course of that sit-in, CPS officials repeatedly told the moms and the media that Whittier was one of 160 CPS schools without a library. So the moms did what the media didn't do -- they sent CPS a FOIA request asking CPS to identify each of those 160 schools. CPS provided the names, and the moms plotted the information on a map.
Turns out that only 19 of those 160 library-free schools are located north of North Avenue. Most are concentrated -- you guessed it -- on the city's South and West Sides.
But it's not all doom and gloom when it comes to kids and books in Chicago. I recently learned about a group of engaged parents at one South Side school who are determined to do whatever it takes to make sure that their kids have continued access to a quality library.
These parents know they've got their work cut out for them, but they also see the big picture. They understand that a "library program is designed to nurture children's love of literature and their enthusiasm for investigating the existing body of knowledge on any given subject of interest."
And they'll be the first to tell you that an "investment in libraries is one way [their school] will guarantee teachers and students have the resources and spaces they need for one of the best educational experiences in the country."
It's an effort I'm confident Mayor Emanuel will support because he knows in his heart that these kids deserve it. And let's face it, with Penny Pritzker, one of Emanuel's hand-picked Board of Education members, leading the charge, this project will get done.
And what a project it is.
When all is said and done, these lucky kids will have access to over 50,000 volumes, a computer room, a story-telling space, circulation and reference desks, conference rooms, and "a special collections room for rare and archival materials that will be temperature and humidity controlled."
And the sign outside the door will continue to read: "The University of Chicago Laboratory Schools."