A Chicago library will keep a picture book about LGBTQ Pride in the children's section despite a concerted effort to have it removed.
Written by Gayle E. Pitman, This Day in June is billed as a "wildly whimsical, validating and exuberant reflection" of the LGBTQ community. The 2014 book, which features full-color illustrations by Kristyna Litten, depicts a Pride celebration for young readers, while a parent's guide includes a glossary of terms as well as age-appropriate suggestions about how to discuss sexual orientation and gender identity with children.
But when their 3-year-old daughter discovered the book on the shelves of the West Chicago Public Library, Kurt and Michaela Jaros filed a complaint and asked the library board if the book could be moved out of the children's section.
"At the very least, this book should be moved to the parental section. I don't think we see other children's books showing these sorts of images," Kurt Jaros, who felt This Day in June was "ultimately about sexuality," told The Chicago Tribune. His wife, he added, "feels like the library is not providing a safe place for children to explore children's books."
Kurt Jaros is the executive director of Defenders Media, an alliance of evangelistic ministries that offers "a defense of the Christian worldview." He also serves as the host of "Veracity Hill," a conservative Christian podcast.
Given Jaros' stature, it's no surprise his efforts caught the attention of the Illinois Family Institute, which urged locals to attend an Aug. 28 library board meeting where his complaint would be addressed.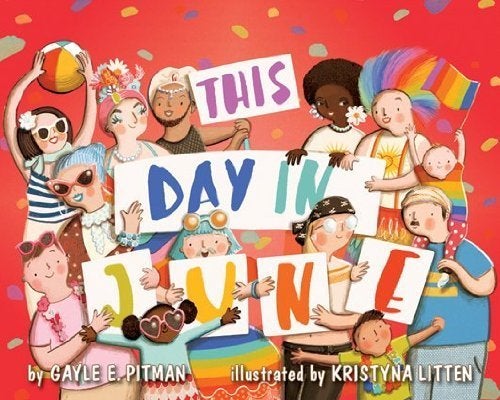 "Some argue that having this and similar books removed from library shelves is 'censorship' or 'book burning.' As with everything else, Leftists can't quite grasp the fact that taxpayer[s] have a say in how their tax dollars are spent," John Biver of the Illinois Family Institute wrote in an Aug. 25 blog.
Unfortunately for the Jaros family, the vast majority of the more than 150 residents who attended the library board meeting supported keeping This Day in June in the children's section. In the end, the board denied the request to have the book moved to the adult section 6 to 1, The Chicago Tribune reported.
Pitman, who is also a professor of psychology and women's studies at California's Sacramento City College, told HuffPost that seeing photos of the crowd gathered at the West Chicago Public Library "seriously made me cry."
"There's so much going on in the world right now, and a challenge to a picture book is just the tip of the iceberg," she said. "I can't put into words how powerful it was to see a roomful of people I'd never met before take time out of their busy lives and stand up in defense of my book. I'm grateful to every one of them."
Describing This Day in June as "an honest and unapologetic depiction of a Pride celebration," Pittman added that the push to have her book removed was indicative of parents who instill homophobia and bigotry in their impressionable young children.
Young readers view Litten's illustrations of LGBTQ Pride revelers "as adults wearing costumes or playing dress-up ― that's their childlike view of the world," Pitman said. "If, however, adults freak out when they see that page, children see that, and they're more likely to learn intolerance from that behavior than from the book itself."
West Chicago Public Library Director Benjamin Weseloh defended the board's decision in an Aug. 29 Facebook post. "It is impossible to please everyone with everything that is added to the collection," he wrote. "But it is the very diversity of the collection that makes it strong ― providing viewpoints from which to look at subjects through different 'lenses' allowing the readers to form opinions and make informed decisions."
Illinois Family Institute officials, however, were incensed, arguing that they were "disappointed in the absence of local community support" for their efforts in the end.
"Those who seek to normalize disordered sexuality are far more passionate, tenacious, and bold than are those who oppose the normalization of sexual deviance," Thomas Madison of the Illinois Family Institute wrote in an Aug. 30 blog on the group's official website. "Unfortunately, numerous libraries throughout the country and in Illinois are using public monies to promote the normalization of homosexuality and the 'trans' ideology. The battle against dissenting views — including Judeo-Christian views — continues."
Before You Go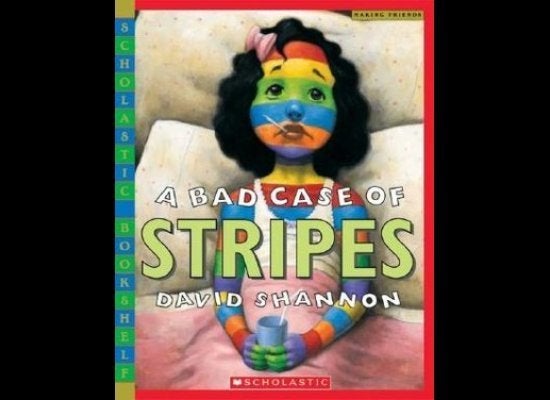 50 Children's Books with a Positive Message