The 1980s in Chicago: The shorts were shorter. The hair was poofier. And the Chicago Marathon was sponsored by the city's iconic working-man's beer, Old Style.
With the starting gun on the 36th Chicago Marathon firing Sunday, we dug up this vintage TV gem (embedded above) from the very first year Old Style sponsored the race.
"As long as my body holds out, I'll be back," 72-year-old Chicagoan and Chicago Marathon lifer told CBS.
When the race started, the entry fee was just $5 -- a paltry sum compared to this year's fee of $175. For the eight lifers, however, the marathon waives their fee and lets them pound the pavement free of charge.
Good luck to all the runners Sunday as they're runnin' through the heart of the heartland!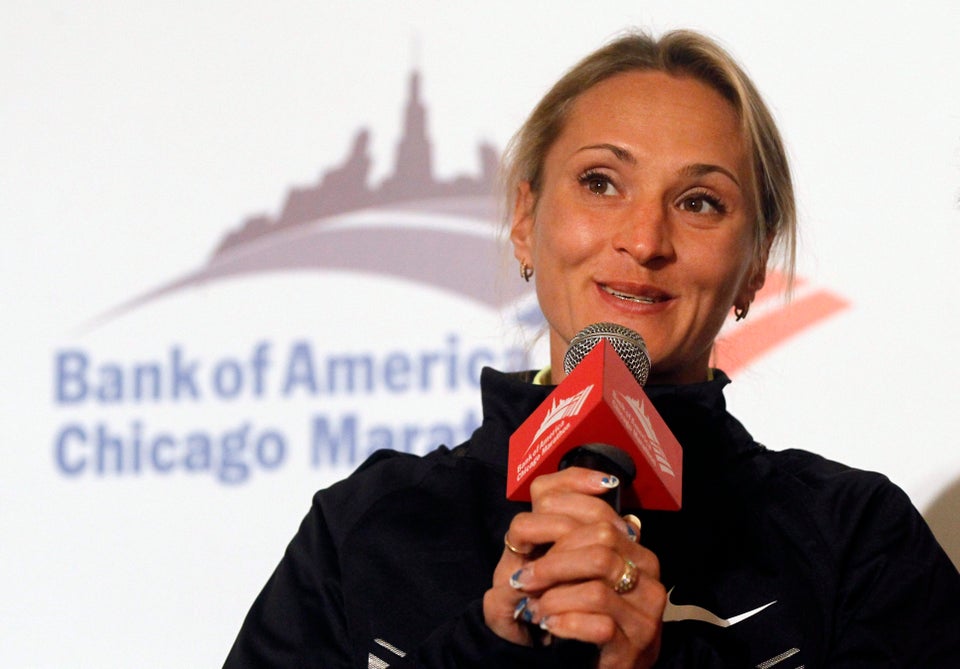 Chicago Marathon 2012 Preview