When you read the title of this post, you may be thinking, "Yeah, right!" Although I have been involved in helping thousands of people get healthier, lose weight and even run marathons, I have never crossed the finish line of one myself. I was involved in competing triathlons (sprint levels, which take the endurance levels of under two hours), but never have I exercised for a consistent four-hour duration. This is what it will take to run the Bank of America Chicago Marathon.

The average person's stride length is approximately 2.5 feet long. That means it takes just over 2,000 steps to walk one mile. A marathon will require 52,000 steps to complete. Why would anyone run a marathon? I have asked myself this question, many times. I know that by running a marathon a few major changes happen to the body. These were some reasons I came up with WHY NOT to run a marathon:
1. You will probably NOT lose weight even though you will be burning thousands of calories each week when training begins.
2. Your feet will take time getting used to the consistent pounding from the pavement, which means blisters, callouses and maybe losing a toenail.
3. Your body will in all likelihood suffer an injury during your training.
4. The training will take up many hours each week.
Now here are the reasons I decided that this year, 2012 I would join Team Bright Pink and run my first marathon.
1. There is no bigger reason to do something than for someone else.
2. A marathon is just a number. Just like age, one should not measure an event or person by the number it is. A mile is just a mile. A marathon is the time you put all those miles together on one day as a milestone for your life. For me, it will be the dedication that I allow myself to be part of and fulfill a sense of accomplishment with other amazing people.
3. My body is my temple to nourish, move and allow my mind to expand. Stretching your own boundaries is important not only in life but in business and relationships, too. I will not be afraid of something I haven't experienced. I will be part of this drive and push myself to new possibilities.
4. Fitness Formula Clubs partnering with NovaCare has guaranteed that if I follow the correct protocols, diet and sleep schedule, I will not become injured. This is my personal test to really practice what I preach on a daily basis. I will listen to my body and push and pull back when needed.
5. The most important reason I will run the Bank of America Chicago Marathon is to inspire other women, girls, men and my own children to stretch themselves for something bigger than themselves. Leave a footprint on this earth that makes a difference or leave no footprints at all.
Please consider joining me by registering with www.TeamBrightPink.org or donating to the cause. We are recruiting 100 runners to help make the difference in 2012 in Chicago.
Bright Pink is a national non-profit organization that provides education and support to young women, empowering them to be proactive advocates for the breast and ovarian health. We arm young women with knowledge, options and a great attitude, and offer companionship and empathy during their journey. We empower them to take control of their breast and ovarian health and, in turn, grant them the freedom and peace of mind to live a beautiful and fulfilling life. Having been personally touched by each of these cancers throughout my training career, I can think of no greater way to give back to my clients.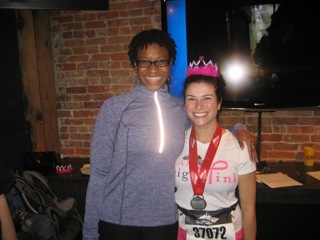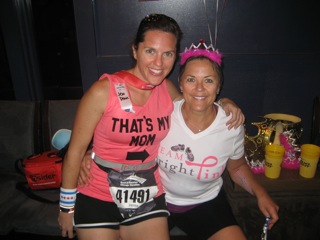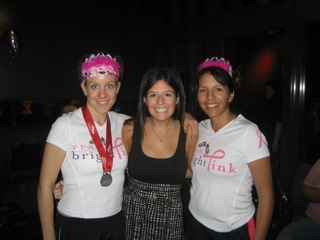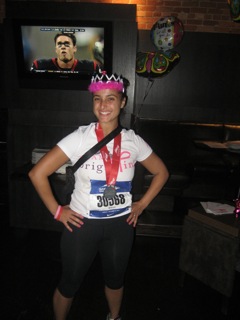 For more by Andrea Metcalf, click here.
For more on fitness, click here.
Popular in the Community