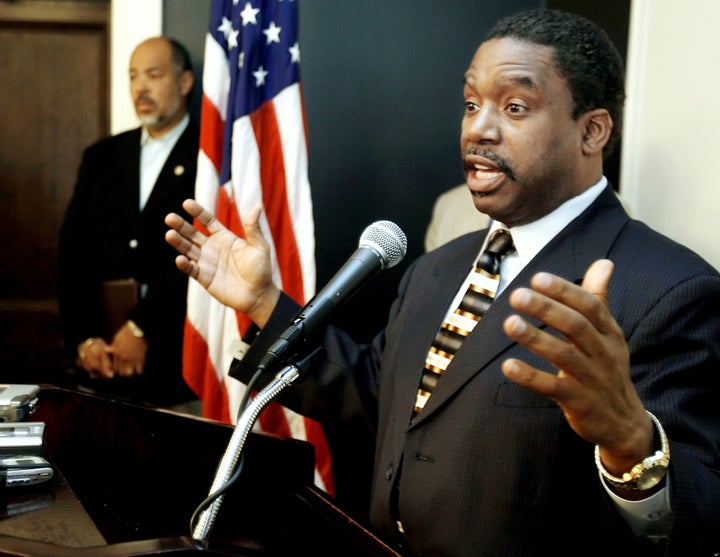 When Mayor Daley announced that he would not seek a seventh term, most lifelong Chicagoans knew that things were about to get crazy. The political coverage coming out of the extremely premature race has been nonstop--which is not surprising. But remember the midterm elections? They are just over a month away! Be prepared to enter political coverage overload, Chicago.
We hope you like campaign ads.
Rahmapalooza

So, did you guys hear that Rahm Emanuel was thinking of running for mayor? Well, he is. And he is reportedly going to make a decision this week. We hope he does so we can stop posting "will he run?" stories. Today, however, Chicago Sun-Times columnist Michael Sneed found a fresh angle: where will Rahm live if he comes back to Chicago? Apparently, not in his former North Side home. "Emanuel spokesman and close friend Rick Jasculca . . . says the White House chief of staff has tried to persuade the couple leasing his home on Chicago's North Side to move out so he could move back in - but the couple said no." If he is looking to live with his possible opponent in the mayor's race, he can count that out as well. "I can just tell you, my wife and I have five children and we are full," Cook County Sheriff Tom Dart joked to the Sun-Times Tuesday.
Meeks To Black Caucus: I Got This

Sen. James Meeks has been making his mayoral ambitions known for several weeks now, but has yet to make an official announcement. Though he has already collected more than the 12,500 signatures needed to enter the race, he is among a group of African American politicians hoping to be named the "consensus candidate" by the City Council Black Caucus. The caucus has been meeting almost every day since Daley announced his decision, according to the Sun-Times. They want to take advantage of "their best chance in a quarter-century to elect a black mayor like Harold Washington," but acknowledge that a dozen black candidates would splinter the vote. While Rep. Jesse Jackson Jr. and his wife, Alderman Sandi Jackson were initially part of the discussion, they have been dropped from the conversation after Jackson Jr's extramarital affair came to light. Now, U.S. Rep. Danny Davis; State Senators Meeks and Rickey Hendon; former state Senate President Emil Jones; Board of Review Commissioner Larry Rogers Jr. and former U.S. Sen. Carole Moseley Braun are being considered. While Meeks has the signatures, and a lot of support, the caucus is worried about his history, namely hateful "remarks from the pulpit about gays -- and his use of the n-word and the term 'slave-master' to describe Daley four years ago." The caucus plans to make a decision by September 30, and those who are not chosen have agreed not to run--though we aren't sure that will apply to Rickey Hendon.
Gery Chico In

Gery Chico, chairman of the City Colleges Board, is running for mayor--making him the second Hispanic political figure to announce. City Clerk Miguel del Valle is also running. Chico was Mayor Daley's former chief of staff and CPS president. He was defeated by Barack Obama in the 2004 Democratic Senate primary.
Lisa Madigan: Cover Model

We don't think Lisa Madigan will run for mayor. But she didn't outright say so, and we really want to share this with you. The Chicago News Cooperative mentioned this morning that Madigan went glam for the cover of this month's Today's Chicago Woman. Check it out here.
Where's The Tea Party?

Conservatives have been virtually nonexistent in the Chicago mayor's race speculation madness. Greg Hinz wants to know where they are. Dan Proft raises his hand, sorta.
If you have any juicy gossip about the race, or a story you think we should see, send us an email at chicago@huffingtonpost.com.

Related
Popular in the Community