As the city prepared to close three more mental health clinics Monday, Chicago mental health advocates protested outside Mayor Rahm Emanuel's City Hall office.
According to the Mental Health Movement, the coalition leading ongoing protests against the mayor's clinic consolidation plan, Chicago's City Hall will close earlier than usual -- at 4:30 p.m Monday -- ahead of a press conference advocates had slated for 5:15 p.m. The group instructed those interested in participating in the press conference to arrive before 4:30 and proceed to the building's fifth floor.
Earlier Monday, the group protested outside both Illinois Gov. Pat Quinn's office and President Obama's 2012 campaign headquarters in downtown Chicago.
Outside Obama's Prudential Plaza campaign office, some four dozen advocates protested and delivered a leader to the president seeking a "pardon" from the cuts they say will have a devastating impact on the clinics' clients. The clinics are slated for closure by the end of the day Monday.
Ingeborg Breines, co-director of the Nobel Prize-winning International Peace Bureau, and Shan Cretin, chair of the Nobel Prize-winning American Friends Service Committee, both urged the city to halt its clinic closure plan.
"Chicago is able to raise the funds to sponsor showcase events like the Nobel Laureate Summit or the upcoming NATO meeting," Cretin said. "I urge the mayor to be equally energetic in finding the funds to support the community mental health centers."
Dr. Bechara Choucair of the Chicago Department of Public Health, has argued that all displaced patients will continue to have access to quality care, but the Mental Health Movement said the consolidations will prevent some people from seeing their doctors or getting their medications. Further, they argue that the cuts have already meant that 18 patients who no longer can receive mental health care in their neighborhoods have been hospitalized or admitted to the psychiatric ward.
Last Tuesday, Emanuel claimed that the cuts will actually improve the mental health services Chicago offers, and the city will offer a CTA card for the first month to help ease the financial burden of longer commutes to access services.
Related
Before You Go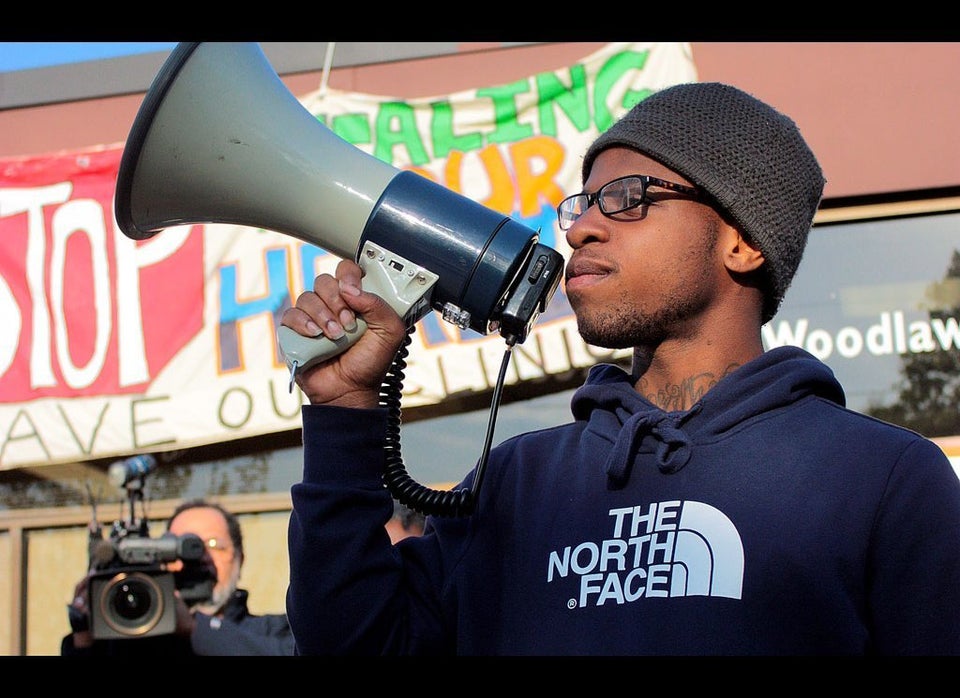 Woodlawn Mental Health Clinic Protest
Popular in the Community