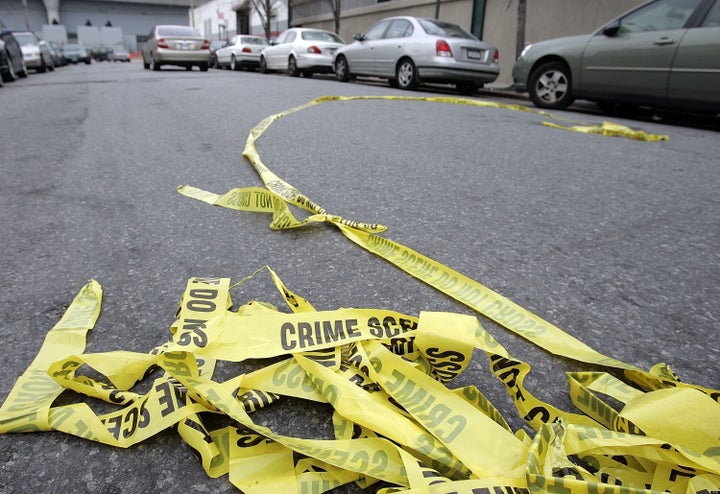 Three weeks ago, his wife filed for divorce. Three days ago, he finished his 14th straight Chicago marathon, in under six hours.
The next day, in the Edgewater neighborhood on Chicago's far north side, Alexander Rojo was walking with his wife on a busy sidewalk in the middle of the afternoon. He pulled out a weapon, calmly shot her several times, sat down next to her body, and shot himself in the head.
Rojo, 50, was a corrections officer at Cook County Jail, serving as a member of an elite unit that responds to jailhouse emergencies. He had been married to his wife Nancy for 23 years, according to the Chicago Tribune. But their marriage had struggled since their son Carlos committed suicide in 2005.
Since that time, "the couple endured several breakups and reconciliations, Nancy Rojo had been unable to work in part because of deep depression and the two struggled financially, filing for bankruptcy for the second time in a decade," the Tribune reports.
On September 15 of this year, court records show that Nancy Rojo filed for an order of protection against her husband. She accused Alexander of attacking her, holding a gun to her head, and threatening to kill her. Six days later, she filed for divorce; after the filing, the two agreed not to see each other, and had their orders of protection dismissed.
It's unclear why they were meeting on Monday afternoon -- whether the encounter was arranged, or whether Alexander Rojo tracked his wife down. Either way, there were ample witnesses to what happened next.
Witnesses say the couple were walking together toward the lake when the man pulled out a gun and shot the woman multiple times. Rojo then looked around and sat on the curb before shooting himself in the head.

He never yelled or said anything during the shooting. No one else was hurt.

The AP describes Rojo as a popular officer who was well-liked by the young corrections officers who he mentored.
Calling all HuffPost superfans!
Sign up for membership to become a founding member and help shape HuffPost's next chapter