"The perpetrators of this crime will be brought to justice and prosecuted to the full extent of the law," the statement continued. "I encourage everyone in the community to step forward with any information and everyone in Chicago to continue their individual efforts to build stronger communities where violence has no place."
The shooting happened just after 10 p.m. Thursday when a gunman who witnesses say pulled up in a gray sedan and, along with a second shooter, opened fire on the park's basketball court. Four of the 13 victims were taken from the scene in critical condition, while the others were listed in serious or fair condition.
In a Friday morning press conference, Police Superintendent Garry McCarthy said police "believe the weapon used in this incident was an assault-style rifle with a high-capacity magazine." He added that he is in "constant contact" with the mayor concerning the incident and that he is "confident we're going to come to a quick conclusion on this, as we have on other high-profile" shootings in the city.
"This is something that we can't accept as OK in a civilized society," McCarthy added.
Chicago's top cop also noted all the victims' injuries are "non-life-threatening," describing it as a "miracle" that no fatalities are expected.
"It needs to stop," Semehca Nunn, Deonta's grandmother, told NBC Chicago. Nunn told the station her son was killed in a shooting last year.
Also wounded in the shooting were two minors -- a 15-year-old boy and a 17-year-old girl -- and the remaining victims ranged in age from 23 to 41, DNAinfo reports.
Witnesses say the gunmen fired at least 20 shots.
"I think it was like an AK," one neighbor told the Chicago Tribune of the shooting. "Man, it was a lot of shots. Man, boom, boom, boom, boom, boom."
Chicago police have said they believe the shooting was gang-related but have released little additional information as their investigation continues as of late Friday morning.
"A lot of people in the city of Chicago have been desensitized towards the violence, and because of that, we're really lax as far as it relates to trying to do something about it," Brooks told the station.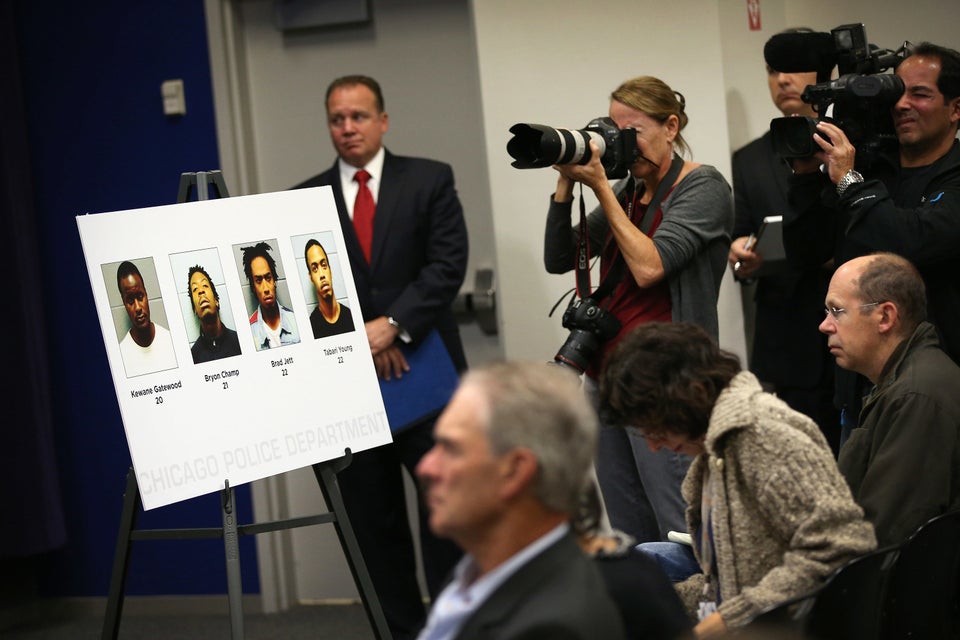 Chicago Park Shooting 2013
Popular in the Community