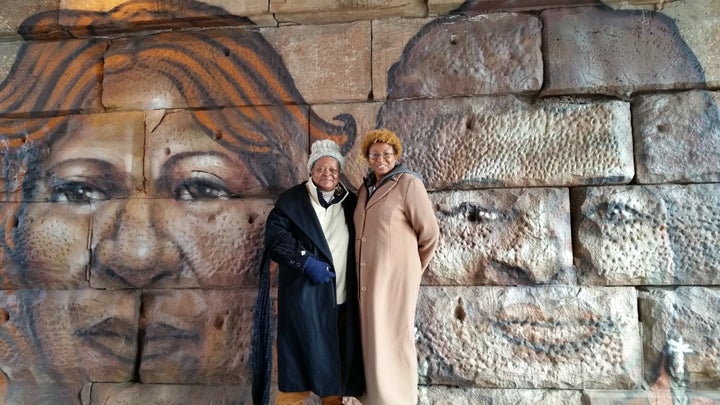 Olga Bautista wanted to encourage fitness and improve public health in a neighborhood long known as a dumping ground for industry. LaNaye Lawson wanted to add new murals to the Black Chicago Museum she founded inside a public school. Christine Wellman wanted to create a community garden on a piece of land known for drug dealing and prostitution.
These Chicago women are among city residents who found a way to turn their plans for improving their neighborhoods into reality through participatory budgeting, a democratic process born in Brazil and first launched in the U.S. in Wellman's own backyard, the Rogers Park neighborhood on Chicago's North Side.
Seven years after Rogers Park residents and Alderman Joe Moore took their first stab at participatory budgeting, it has spread to other U.S. cities and to 10 of the 50 wards in Chicago. While New York and other cities now have larger programs than Chicago, the way it is playing out in the Windy City shows both its promise and pitfalls.
Participatory budgeting allows residents to vote on how their public funds will be spent, with the chance to submit and develop their own proposals. Some residents work directly with city staff to flesh out proposals and assign an accurate dollar amount to each, but anyone is welcome to propose a project and to vote, without any further time commitment.
Participatory budgeting can be used to allocate a certain portion of a city's total budget, or a specific pot of money. In Chicago, it is used primarily to decide how to spend a $1.3 million annual infrastructure fund that each ward's alderman controls. This funding, called menu money, has long been used to repave streets, sidewalks and alleys, and fix lighting, but wards with participatory budgeting have also have voted to use the money for murals, playgrounds, drinking fountains, trees and fences.
In Rogers Park, thanks to participatory budgeting, there is now a community garden, where locals come together to grow herbs and vegetables at a spot previously known for crime. Wellman said the garden is especially popular with Burmese refugees because it reminds them of farming at home.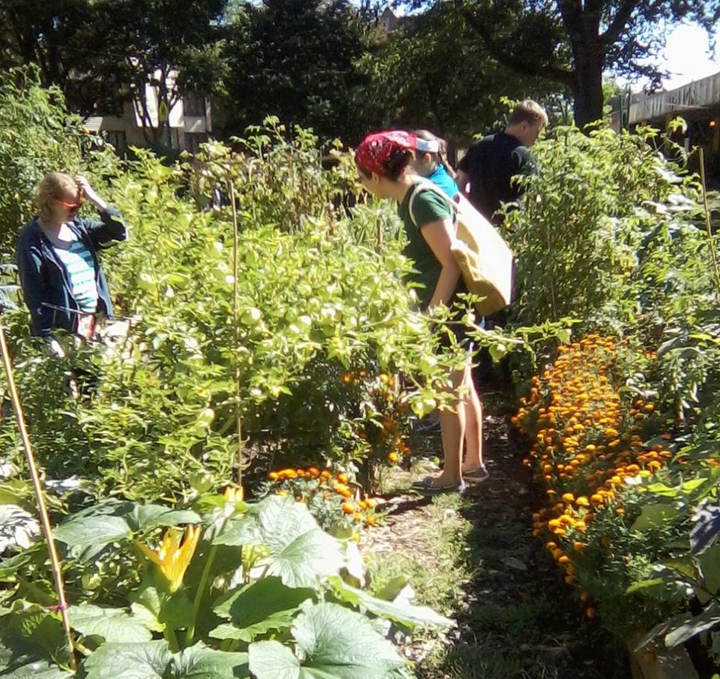 Another Rogers Park resident, Maria Hadden, got involved in participatory budgeting in 2009 because she was feeling disempowered and marginalized.
"At a time of having a lack of clarity on pretty much everything especially related to government, it was super refreshing," Hadden said of participatory budgeting. "It was democracy as growing up I had imagined and learned it to be. I wondered why we didn't do this with everything."
Hadden was so enamored of the process that she went on to become Midwest and South senior project manager at the Participatory Budgeting Project, a national organization with offices in New York, Chicago and Oakland, California.
Since its 2012 inception, PB Chicago has logged many successes, highlighted on an interactive map on its website. LaNaye Lawson received funding for murals documenting Reconstruction and the Great Migration in the museum in the South Side elementary school where she is a teacher. On the city's Northwest Side, there were funds for a playground to be made accessible for kids with disabilities.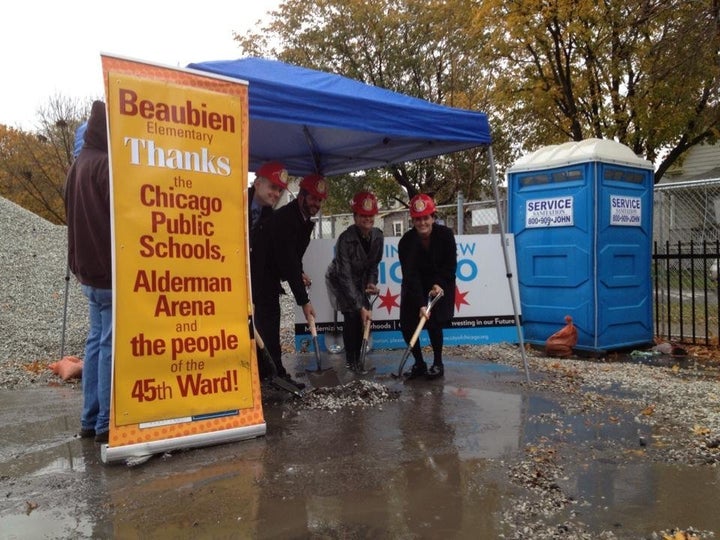 A proposal to place exercise equipment along an existing bike trail was voted on in the last cycle, with results set to be announced soon. Bautista expects other health-related proposals in the ward's next election cycle.
"At first we didn't really know what was possible," said Bautista, who now works as engagement director for the Participatory Budgeting Project. "We're really ready to get more creative in the projects we can do."
While participants say they are thrilled with the successes and the potential of participatory budgeting, the process in Chicago has not been without challenges.
Menu money can only be spent on infrastructure, so it can't be used to start an after-school program or hire an extra teacher, for example. And since it is the main funding source available for street repaving and lighting, residents can be forced to choose between necessary infrastructure and the projects they really want ― a challenge that particularly concerned Alderman Ricardo Munoz.
"No matter how hard we tried to convince people that it was important to resurface alleys and roads, the money went to spray pools, basketball courts and additional lights for night basketball and baseball," Munoz said during a discussion about PB on the TV station WTTW last spring.
In each ward, the first step is for residents to vote what percentage of the money should go to repaving. After that, they vote on proposed projects they'd like to fund.
In April, the city's inspector general released an audit saying that menu money is vastly insufficient for infrastructure, and that the uniform distribution across wards shortchanges neighborhoods with infrastructure in bad condition. He called for centralizing repaving under the city Department of Transportation, a move that could jeopardize menu money for participatory budgeting.
But there are many other ways participatory budgeting could play out. On Dec. 16, PB Chicago held a forum for Chicagoans to celebrate and strategize about the future of participatory budgeting.
"Chicago could have a citywide process around school budgets, criminal justice reform, TIFs [tax increment financing]," said Hadden. "The sky's the limit here when you think about PB as a tool helping solve a problem."
The biggest challenge may be that, as with any democratic process, success depends on widespread participation. But many Chicagoans struggling just to get by have little time or energy for extra projects, especially if they feel alienated and disillusioned by city government. This could be particularly true for underserved low-income people and people of color, who potentially have the most to gain through participatory budgeting, but see the process dominated by wealthier people with more time on their hands.
"When you're used to things being told to you and demanded of you, and you never have a voice, you can be a little leery," said Lawson, noting that her neighbors are increasingly interested in participatory budgeting since learning about her murals. "It's a process, it's important we keep at it year after year, so it becomes a norm."
For more content and to be part of the 'This New World' community, join our Facebook Group.

HuffPost's "This New World" series is funded by Partners for a New Economy and the Kendeda Fund. All content is editorially independent, with no influence or input from the foundations. If you'd like to contribute a post to the editorial series, send an email to thisnewworld@huffpost.com
Related
Popular in the Community