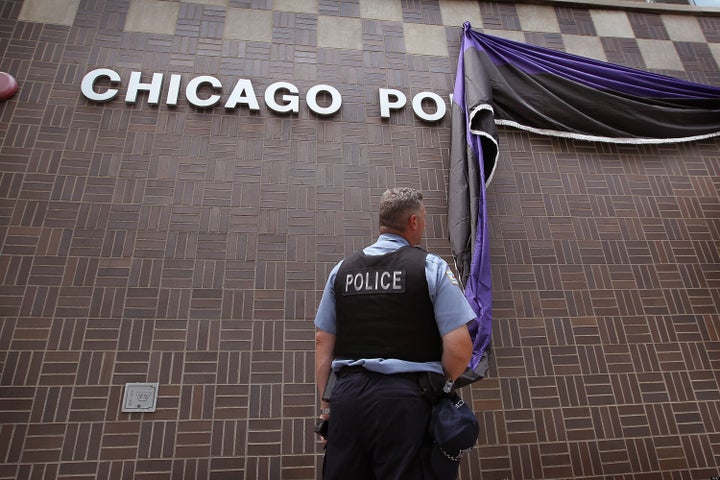 For years, the Special Operations Section was an elite unit considered the pride of the Chicago Police Department. It was a group of officers with a high level of on-the-street intelligence and information, and was credited with a sharp decline in gang violence in the early 2000s.
Jerome Finnigan and Keith Herrera face the most serious charges, of conspiring to violate individuals' civil rights. According to a Department of Justice press release, the two men stole nearly $600,000 on five separate occasions between 2004 and 2005, seizing cash and drugs but only reporting the latter. These seizures came as the result of unlawful searches, the feds allege, and led to charges based on false evidence.
In one of the five incidents, Finnigan, Herrera and other officers illegally searched a home in the 2000 block of North Keeler on Aug. 15, 2005, prosecutors said. The officers allegedly ransacked an upstairs apartment of a drug suspect, stealing about $86,000 while turning in the drugs they found. The officers also allegedly broke into a downstairs apartment of a family unrelated to the drug suspect and handcuffed 13-year-old Jose Fematt, who was babysitting his sister. A female officer drove the boy around the neighborhood in a squad car, asking about his upstairs neighbor and about drugs, according to a lawsuit filed last month by Fematt.

They also face tax charges for failing to declare the stolen money. Stephen DelBosque and Eric J. Olsen are also charged with misdemeanors arising from false testimony, according to the Chicago Tribune. The Trib also writes that all four men are expected to plead guilty.
Under Police Superintendent Jody Weis, the SOS was replaced with the Mobile Strike Force, a very similar squad under somewhat more close scrutiny. But now, with Weis out, interim Superintendent Terry Hillard plans to disband such elite tactical units and put those officers back on the beat.
Popular in the Community