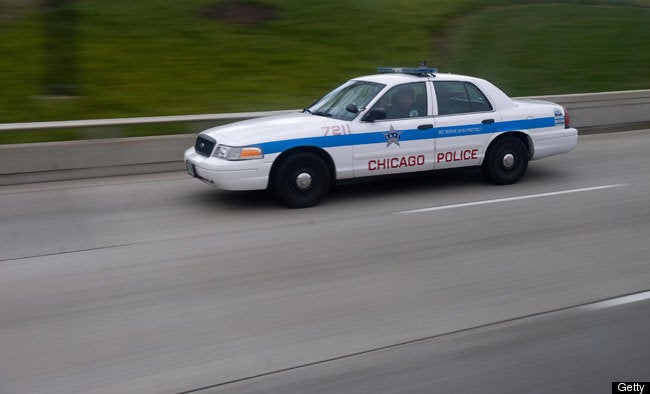 The state's budget woes could cause the already understaffed Chicago Police Department to be spread even more thin. As Illinois State Police face layoffs, the CPD will have to take over patrolling the city's 53 miles of highway if Governor Pat Quinn's budget passes.
State police have controlled the expressways since 1985, when then-Mayor Harold Washington and then-Gov. Jim Thompson agreed to let the state control the expressways in exchange for the right to sell lottery tickets at O'Hare Airport, the Chicago Sun-Times reports.
In 2001, the Chicago Police Department joined with the state police to help enforce traffic laws on the Eisenhower, Dan Ryan, Stevenson, Kennedy, Edens spur and Bishop Ford to curb rampant speeding.
But with sweeping budget cuts threatening the jobs of more than 400 state troopers, Chicago officers could be back on the expressways by July 1.
"I've got my fingers crossed that it will not materialize," police Supt. Jody Weis told the Sun-Times. "It would be a challenge for us. Illinois State Police has the interstates. We cover those areas outside the interstates. We work together. It's a system we want to try to keep in place if we can."
The Sun-Times reports that the possible switch could not come at a worse time:
In year No. 2 of a hiring slowdown, the Chicago Police Department is 700 officers short of its authorized strength and more than 2,100 officers short each day, counting those on medical rolls and limited duty.
Quinn's proposed budget would cut the state police budget by $58 million, forcing the agency to lay off 464 of its 2,021 officers, the Sun-Times reports.
The state police district that currently oversees Chicago expressways has 182 officers -- down from 300 in 1991.
If Chicago police are forced to take over, which Weis calls the "worst-case scenario," there would have to be some serious reorganization:
"We'll just have to figure out a smarter way to do things," Weis said.

Calling all HuffPost superfans!
Sign up for membership to become a founding member and help shape HuffPost's next chapter