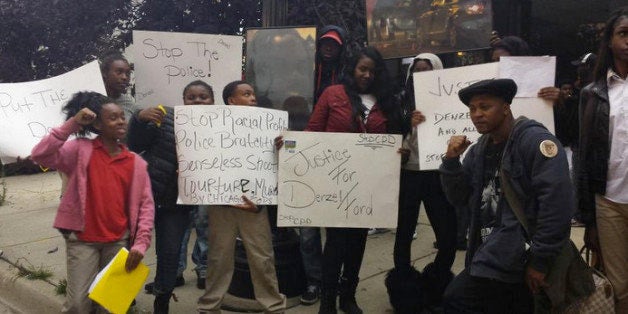 Protesters again hit the Chicago streets after local police shot a young black man over the weekend, the third incident of its kind in as many weeks.
The rally, which took place in the city's Near West Side neighborhood, was held in direct response to officers shooting Denzel Ford, 20, while in the process of attempting to arrest him Saturday evening for alleged involvement in the selling of narcotics. Outcry over the recent shooting follows weeks of heightened national scrutiny of police shootings in the wake of the killing of unarmed Missouri teen Michael Brown.
The shooting is now under investigation by the city's Independent Police Review Authority.
(Story continues below.)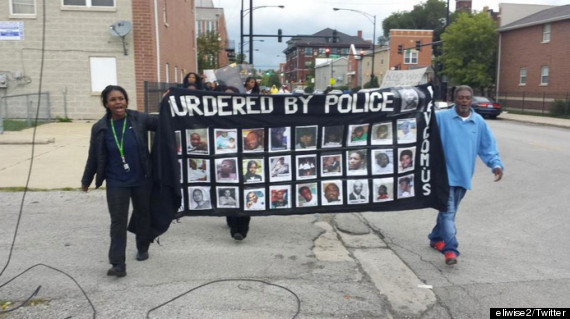 Protesters marched on Monday at the rally for Denzel Ford. (Elijah Edwards, AFSCME Local 2858 Chicago)
Speaking at Monday's rally near the site of the shooting, Ford's father, Ricky Ford, accused police of not allowing him to see his son in the hospital.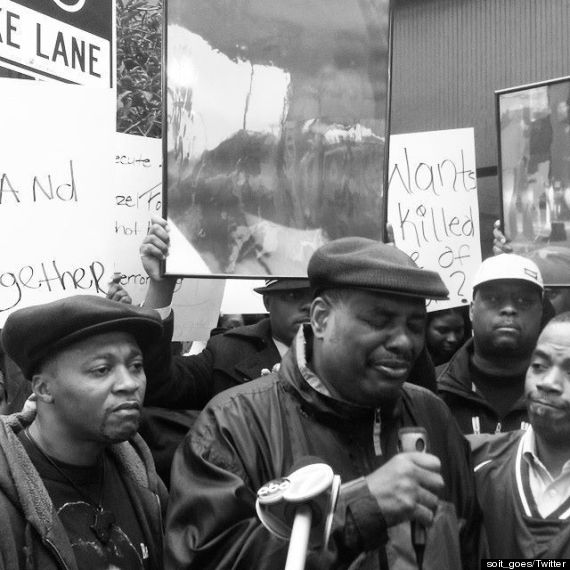 Ricky Ford, Denzel's father, tears up as he speaks at Monday's rally. (Matt McLoughlin/@soit_goes)
Related