Even after someone slashed dozens of tires on floats heading to Chicago's Pride Parade, the energy and excitement at the 42nd annual celebration of queer Chicago was as positive and vibrant as ever.
Event organizers expected Sunday's parade attendance to shatter records, and ChicagoPride.com reported Monday that 750,000 people headed to the North Side for the event. Last year, an estimated 450,000 people attended.
The Windy City Times reported Sunday that someone slashed tires on more than 30 parade-bound floats at Associated Attractions at 4834 S. Halsted between Saturday night and Sunday morning. Chuck Huser, owner of the company, said he thinks it was an act of hate.
"This is catastrophic," he told Windy City Times. "This has never happened before, and we have been doing this since 1989."
While some tried to repair their floats in time, others gathered up their banners, signs and beads and marched without floats.
"We will not let this stop us," Parade coordinator Richard Pfeiffer told ChicagoPride.com.
Along with the hundreds of thousands of revelers, politicians such as Chicago Mayor Rahm Emanuel, Illinois Governor Pat Quinn and Illinois Attorney General Lisa Madigan were in attendance.
"Hate crimes are illegal and that is just an absolutely cowardly and rotten thing to do," Madigan told the Chicago Sun-Times.
Police classified the incident as vandalism, and were investigating Monday.
"There's a tremendous amount of enthusiasm and excitement," Marcus Brady, chairman of the board for the Center on Halsted, told the Chicago Tribune.
Check out photos from Sunday's parade here. All photos are by Ryan Lee Williams. For more, go here.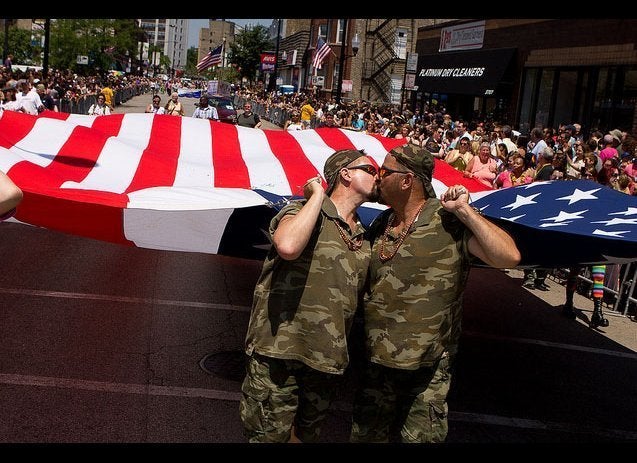 Chicago Pride Parade 2011
Related
Popular in the Community