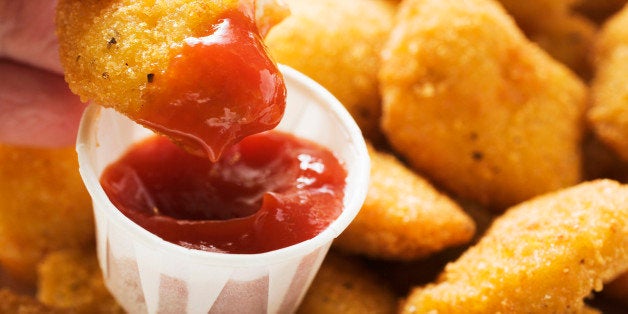 Turns out the chicken nuggets being served in one of the nation's largest public school districts don't contain much actual chicken at all.
Earlier this month, Chicago-based WBEZ food reporter Monica Eng reported that her attempt -- made via a Freedom of Information Act request -- to retrieve an ingredient list for the chicken nuggets served in Chicago Public Schools cafeterias was met with a curt response after weeks of delays: The lone ingredient of a chicken nugget was a chicken nugget, the district wrote.
After the Illinois Attorney General's office intervened, CPS -- which reportedly did not "know the ingredients" of the nuggets its caterer Aramark serves to district students -- released the list of 28 ingredients making up the processed nuggets, minus their breading.
And those meals, Eng reports in a followup published Monday, remain dominated by high-sugar processed food with little to no nutritional value while some caterers say low funding is to blame for the limited options available to students.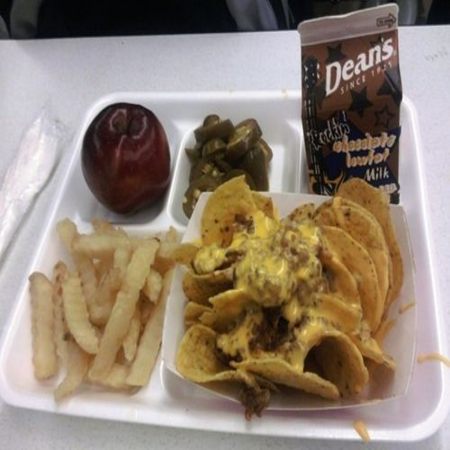 Show Us Your School Lunch!