The Chicago Public School district is elevating computer science from an elective to part of its K-12 core curriculum while simultaneously laying groundwork to become the first urban school district in the nation to add the subject to its elementary core.
Components of the five-year plan include adding a survey course in computer science to every CPS high school (at least half of which will ultimately offer AP Computer Science); creating a computer science pathway for elementary students (K-8) and allowing computer science to count as a graduation requirement, potentially for subjects like math, science or foreign language.
Citing the "tech-driven economy," Mayor Rahm Emanuel and schools CEO Barbara Byrd Bennett announced the plan at Von Steuben High School in the city's Albany Park neighborhood on Monday. Emanuel touted the plan as CPS' way to "help support the next Bill Gates, Mark Zuckerberg and Marissa Mayer."
"This plan will help us compete with countries like China and the UK, where children take coding classes in elementary school," Emanuel said in a statement.
Officials applauded Von Steuben's strong S.T.E.M. programs -- emphasizing science, technology, engineering and math -- particularly its nationally-recognized all-girls tech club that aims to bridge the gender gap in S.T.E.M. subjects. According to the Sun-Times, President Barack Obama offered congratulations via video message.
"It's a nice bubble gum and popsicles announcement, but is it going to be done fairly? Which schools are going to get adequate computer equipment?" CTU spokesman Michael Harrington said according to the Sun-Times. "Remember, we're still dealing with over 100 schools with no library, and just as many with no librarians."
Related
Before You Go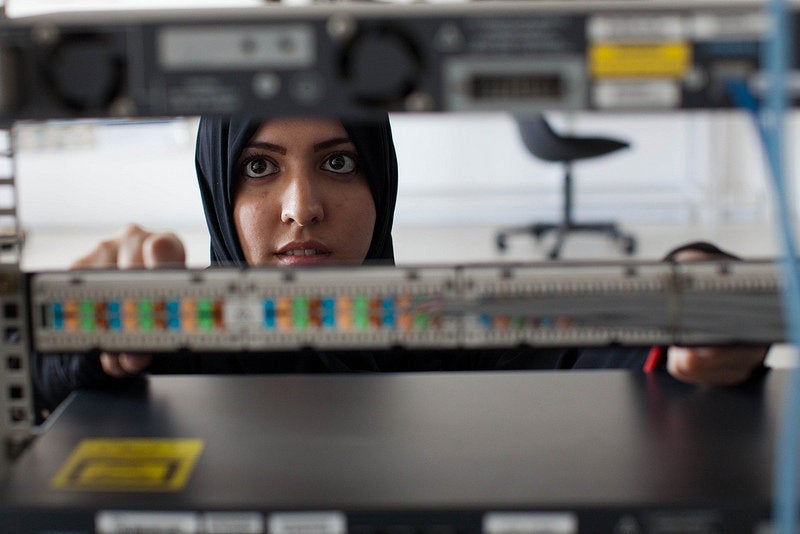 STEM Stories: The Faces Of Women In Technology
Popular in the Community