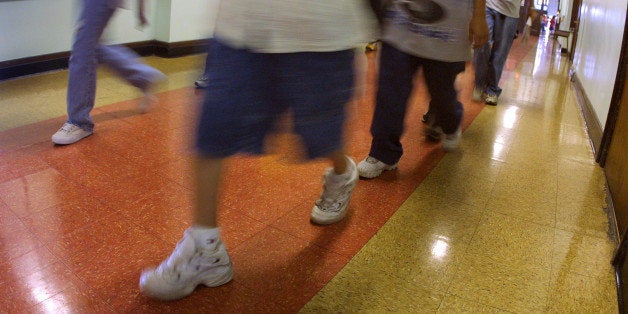 CHICAGO -- The new school year is off to a messy start in Chicago, the nation's third-largest school district.
Michael Flynn, who has taught sixth grade at Otis Elementary in Chicago's West Town neighborhood since 1977, said he's never seen his school dirtier. A whole floor went untouched overnight recently, leaving surfaces unswept and heaps of garbage in classrooms.
"It's a germ factory," Flynn told HuffPost. "And it's as bad now as it's ever been in terms of kids not getting what they need."
The Chicago Public School system has faced notorious budget cuts in recent years, and closed 49 schools in 2013. Recent money-saving moves to privatize management of custodial and cafeteria services have drawn the ire of parents and faculty, who have alleged schools are dirtier -- and school lunches are worse -- than ever.
A teacher at a high school on the city's Southwest Side, who asked not to be identified for fear of reprisal from the district, described where he's taught for the past eight years as "gross and disgusting."
"We're running out of toilet paper," he said. "I'm seeing more bugs than ever before. There's overflowing trash that sits for days and weeks in some cases."
The teacher said his classroom has had a leaky ceiling that's gone unfixed for two years, and roaches were recently spotted in a student locker room, causing students to avoid using the showers after phys ed class.
"It's gross and disgusting and my health is being affected," he said. "I want to be outside the minute I'm in here. It smells. Everything smells and I can't focus. If I can't focus to teach, how can kids focus to learn?"
The complaints follow the school district's hiring of Philadelphia-based Aramark in February to supervise and train school custodians. Aramark in the spring pulled many custodians from their longtime schools and assigned them to a floating pool of janitors. This led to fewer permanent custodians in schools, and talk of layoffs.
CPS chief administrative officer Tim Cawley introduced the Aramark custodial contract by telling school principals, who were previously responsible for managing custodians, that service under Aramark would be "like Jimmy John's," with fast responses. Aramark, Cawley said, would make schools cleaner at a lower cost.
But the new management system has left many Chicago schools markedly messier. Some people have taken to using the Twitter hashtag #CPSfilth to document the conditions, including this shot purportedly taken inside a school restroom:
A teacher at an elementary school in Chicago's South Shore neighborhood, who asked to remain anonymous because she feared punishment, said her school has gone weeks without soap in student restrooms, causing teachers to buy some with their own money. The teacher said she bought toilet paper for her students to use. As classroom trash piles up, flies and gnats have become common, she said.
The messy conditions attracted criticism from the Chicago Board of Education at last month's meeting, held on Sept. 24. Less than a week later, Aramark, CPS and Service Employees International Union Local 1, which represents the district's privately employed custodians, announced changes to planned layoffs of custodians. Instead of firing 468 CPS janitors at the end of September, the district will lay off 290 at the end of October.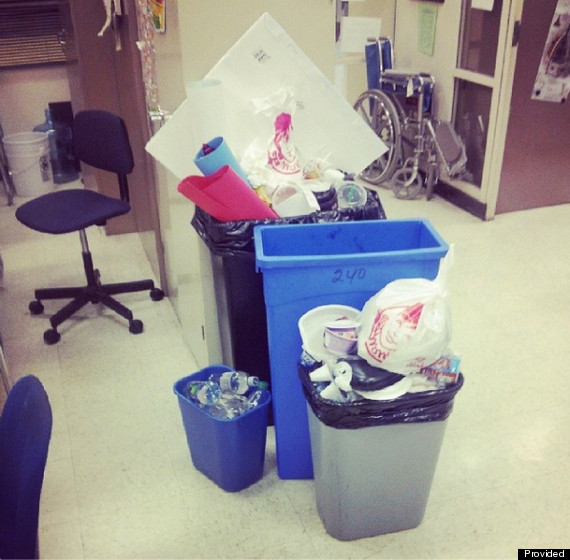 A photo taken inside a Southwest Side high school this spring, after the Aramark contract went into effect.
Karen Cutler, an Aramark spokeswoman, told HuffPost in a statement that the company was doing everything in its power to maintain quality. "CPS, Aramark and SEIU Local 1 continue to work closely to make sure all CPS schools have appropriate custodial staffing levels to ensure clean schools," Cutler said. She added that the company has brought in additional managers at its own expense to help train CPS custodians to use new equipment she touted as "more efficient" and "environmentally friendly."
Aramark's three-year, $260 million contract will save the cash-strapped district $40 million to $54 million over its life, school officials have said. (SodexoMAGIC, a private company that's 51 percent owned by former basketball star Magic Johnson, has an $80 million contract to oversee custodial services at 33 of the district's 522 schools as part of a pilot program outsourcing all maintenance.)
Aramark had already been working with the school district. The company signed a $97 million-a-year contract for food service in 2013. The district said the deal can be renewed three times and will save taxpayers $12 million annually.
Many teachers, quick to point out they blame neither the custodians nor the principals for the filth, say conditions aren't getting better. They're also turning attention to Aramark-managed school lunches.
A teacher at a South Side elementary school, who asked to remain anonymous to protect her job, told HuffPost her students have been fed "disgusting" meals under Aramark. She claimed the children were repeatedly served rotten apples last spring and were given moldy bread last month. She also said the cafeteria served spoiled broccoli that was eaten by some students before workers discovered it.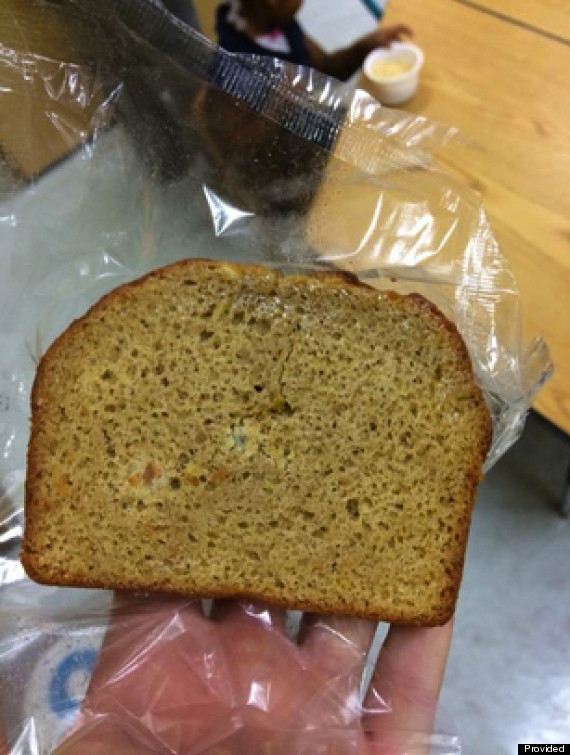 The teacher said that like at most Chicago schools, 90 percent of the students at her school come from low-income homes, so the food they are served at school is a main source of nutrition for them.
"I'm so nervous these kids will get sick," she said. "It breaks my heart because these are kids at our school that in general we know are going home and not getting food at home. They're getting kind of junk for a meal."
Others HuffPost interviewed for this article had no complaints about school food service. Some lauded Aramark for upgrading some schools with "warming" kitchens for pre-packaged frozen foods, to "cooking" kitchens that allow preparation of healthier and better-tasting meals.
CPS did not respond to repeated requests for comment.
Tom Balanoff, SEIU Local 1 president, told HuffPost he believed the reduced layoffs and Aramark technological changes will help custodians "be able to maintain the level of cleanliness" needed. If more issues arise, he said he would hope CPS will rehire more custodians.
"They're going through the motions," said Jennie Biggs, a parent of three CPS students. Last month, she told the Board of Education a student vomited on a classroom rug on a Friday afternoon and the mess remained uncleaned the following Monday. "It's disturbing that people in the school are actually taking appropriate steps to try and get someone to address it, and they're being ignored," she said.
Before You Go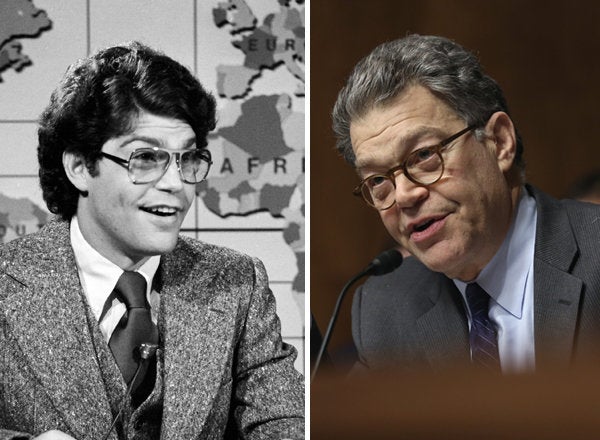 Politicians Then And Now
Popular in the Community