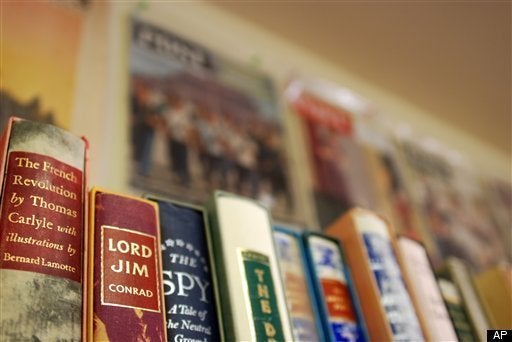 As literarily-inclined Chicagoans, we love to talk up our city's legacy of great writers, our top-flight journalism, our glittery new Poetry Foundation and our generally strong tradition of the written word.
Turns out, we should maybe tone it down a little bit with the self-congratulation.
According to a new study by Central Connecticut State University, Chicago ranked number 28 on the list of "America's Most Literate Cities" in 2010. We were bested by such literary meccas as Pittsburgh (#5), Cleveland (#14), Tampa (#19) and Lexington, Kentucky (#23).
Actually, 2010 marks an improvement from previous years: the first rankings, in 2005, had us at a dismal 46th position -- even Virginia Beach beat us that year.
CCSU says the study "focuses on six key indicators of literacy: newspaper circulation, number of bookstores, library resources, periodical publishing resources, educational attainment, and Internet resources."
Washington, D.C. came in first place this year, nudging out Seattle, which won in 2009. The top 5 was rounded out, as it was last year, by Minneapolis, Atlanta and Pittsburgh.
But hey, at least we were tied for ninth in the "periodical publishers" category!
See the complete list of rankings here.
Popular in the Community