Monday is officially a day for the record books in Chicago.
The temperature at O'Hare hit 15 degrees below zero at 7 a.m. on Monday, breaking the previous record low for the date of 14 below, the Chicago Weather Center blog reports. The temperature dropped another degree, to 16 below, by 8. a.m. To make matters worse, the wind chill at O'Hare dropped as low as 42 degrees below zero and a wind chill warning remains in effect for the Chicago area through noon Tuesday.
The previous record low was set on both 1894 and 1988.
City officials are urging residents to stay indoors if at all possible.
"Everyday activities may not be feasible," Gary Schenkel of the city's Office of Emergency Management and Communications told the Sun-Times.

Many other school districts -- including the Chicago Archdiocese's schools -- and universities closed Monday, as well as some museums, zoos and other facilities. Chicagoist has an updated list of cold-related closings and service updates.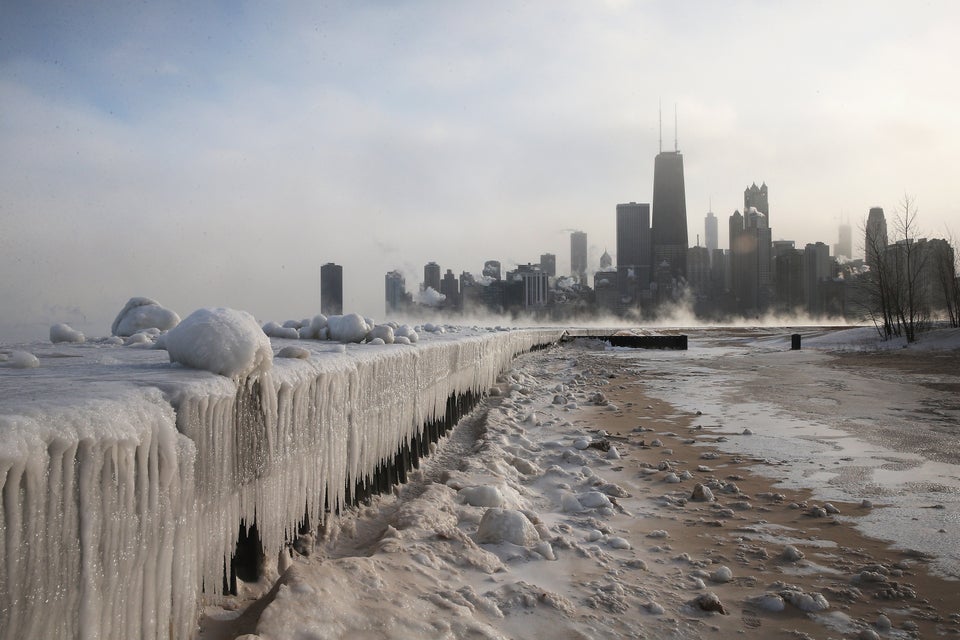 Chicago Hit With Snow, Extreme Cold