Though smaller in scale than the March rally in Daley Plaza, Monday's gathering was no less emotional as protesters shouted chants blasting the district, CPS CEO Barbara Byrd-Bennett and Mayor Rahm Emanuel.
(See photos of the May 20 protest below.)
School closing protesters marched around City Hall for more than an hour — many of them students whom the district tried to dissuade from attending.
"I came [to the rally] because CPS specifically asked us not to," Montre Caref, a 15-year-old Westinghouse College Prep student told HuffPost Chicago. Caref's former school, Mayo Elementary in Bronzeville, is on the list of proposed closings.
David Torres from Uplift Community High School told HuffPost he learned of the protest in class. "Our school is associated with social justice," the 17-year-old said. "That's why we're here."
Jones College Prep sophomore Ross Floyd said he researched the school closings on CTU's website and began handing out sign-up sheets to other Jones students. The 17-year-old president of the school's social justice club told HuffPost, "We have to stand united. When we're divided we'll get stepped on. We have to think of it as 'What if this were Jones?' What if Jones were getting shut down? We'd hope other kids would come out for us."
Overheard from a huddle of student protesters from Jones College Prep: "We have to get Rahm out of power. We have to elect someone else."
"It's a few," Henry Bienen told the Tribune. Bienen, president emeritus of Northwestern University, was among the six board members who was willing to go on the record. "I don't think it's a large number of schools."
Morgan Elementary parent Cassandra Parks was still unsatisfied with the district's plan. Parks, who has two children and a grand-niece who attend Morgan, said the students will have a seven-block walk to Ryder Elementary, their welcoming school.
"They'll have to pass abandoned buildings, lots of trash, sex offenders," the Auburn Gresham resident said. "There are also lots of special-needs kids at Morgan, and there are no elevators at the welcoming school for our kids. Morgan has elevators."
Independent hearing officers had blasted several of the district's proposals for not going far enough to address safety for displaced students, though CPS has largely dismissed the officers' recommendations.
Parks' 11-year-old son Dasani Martinez is a fifth grader at Morgan. "I feel like CPS is picking on us," Marinez told HuffPost. "I think they're just telling fairy tales; my school is great."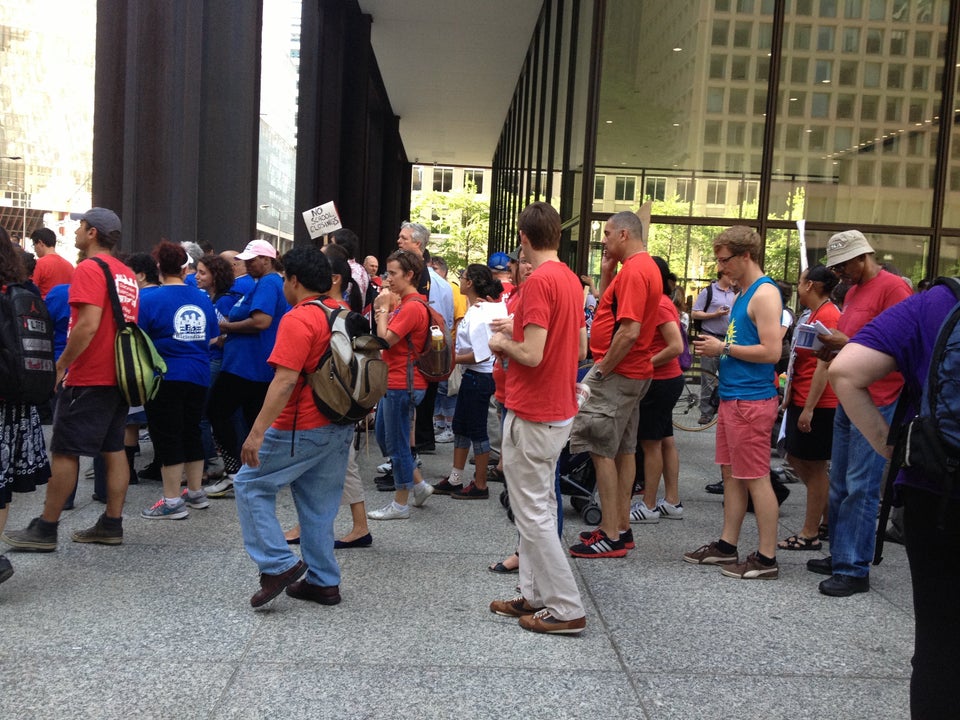 Community Protests CPS School Closures
Popular in the Community