The lawsuit, filed Wednesday morning on behalf of parents and students at impacted schools, is specifically aimed at halting the closure of 10 elementary schools the Chicago Board of Education moved to close despite the previous finding by Chicago Public Schools' independent hearing officers -- all former judges -- that they did not meet the board's guidelines for shutdown, WBEZ reports.
Those schools identified in the lawsuit -- which claims the planned closures violate state law -- include Buckingham, Calhoun North, Delano, King, Mayo, Morgan, Overton, Stewart, Stockton and Williams.
CTU Vice President Jesse Sharkey said in a statement of CPS' actions, "At some point, there has to be some accountability. If you break the law, you shouldn't be allowed to get away with it, you should be held accountable, and those schools shouldn't close."
Related
Before You Go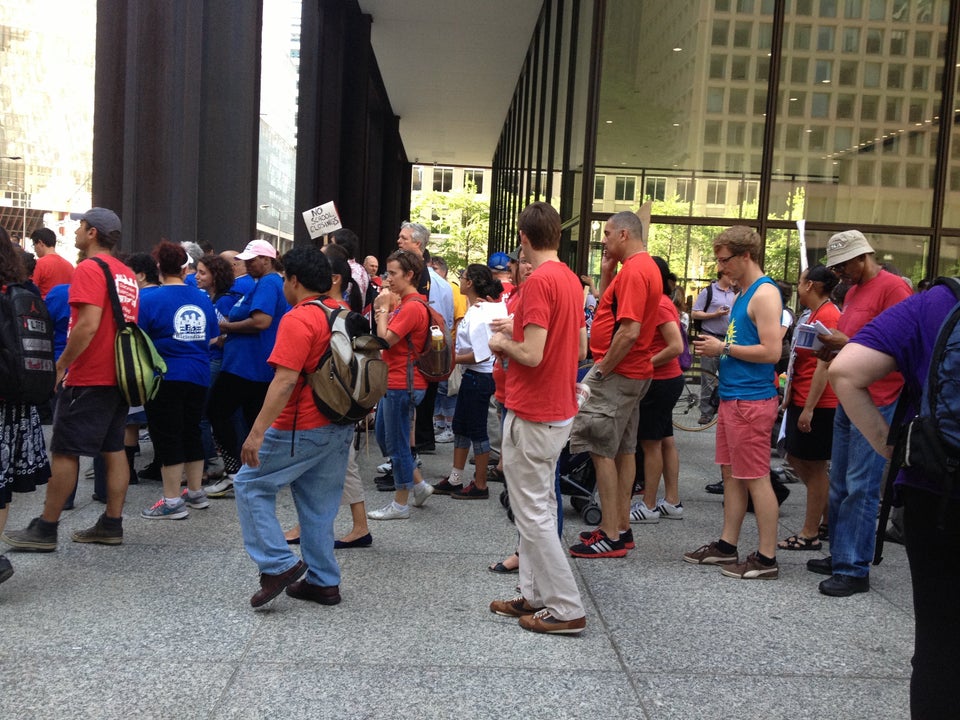 Community Protests CPS School Closures
Popular in the Community