 CHICAGO, Jan 10 (Reuters) - A commission charged with helping the Chicago public school system decide which schools to close recommended on Thursday that no high schools be closed to avoid making students cross gang boundaries to get to a new school.
Parents and school activists have complained that closing neighborhood high schools would endanger students because of gang violence. Chicago recorded 506 murders due to gang violence in 2012, up 17 percent from 2011.
Frank Clark, former chief executive of Commonwealth Edison and chair of the independent commission, told reporters that gangs were a problem, especially for older teenagers.
"We just couldn't figure out a way to adequately deal with it," said Clark.
The third-largest school district in the United States, which was hit with a strike by public school teachers last September, was already facing a financial crisis.
The school district has forecast a $1 billion deficit next year and is widely expected to try to balance its budget in part by closing public schools. The independent commission, composed of community leaders, politicians, a former police superintendent and a former teacher, was asked to make recommendations.
The commission's interim report said the district also should not close schools with high academic performance, even if they are underutilized. The commission also asked the school district to come up with a solution to overcrowding in 61 elementary schools.
The commission recommended no closing of schools that have been recently consolidated, or consolidating schools with more than 600 students.
Chicago Teachers Union President Karen Lewis, who wants a moratorium on closing any school, agreed that shuttering high schools is a safety problem.
"Closing high schools highly correlates to drop out rates and spikes of violence," Lewis told Reuters. "Hopefully they learned their lesson about that."
Enrollment in Chicago Public Schools has fallen nearly 20 percent in the last decade, mainly because of population declines in poor neighborhoods, according to the school district. The district said it could accommodate 500,000 students, but only about 400,000 are enrolled.
The district said that half of all Chicago schools are underutilized and nearly 140 schools are more than half-empty.
"We face a very real and very daunting financial crisis that threatens everything in our District, which is why the work of the Commission and its feedback from the community is so critical," said school district chief executive Barbara Byrd-Bennett in response to the interim report.
Urban school districts around the country have been grappling with the issue of declining enrollment, including in Philadelphia, Milwaukee, Kansas City, Detroit, Pittsburgh and Washington, D.C., according to a 2011 study on school closings by the Pew Charitable Trust.
The union said 88 percent of students affected by Chicago school closings or other actions in the past decade were African-American and most closed schools were in poor areas.
The union also has complained that the district has been expanding charter schools, which are public but mostly non-union, while closing neighborhood schools.
"We have all these schools that are underutilized, but they continue to open new schools," Lewis said. "There's a disconnect with that."
The first Chicago teachers strike in 25 years drew national attention to the city's dispute over education reforms such as teacher evaluations. The teachers were given a pay rise as part of the strike settlement.
The Chicago Tribune has reported that school district officials are considering closing up to 17 percent of schools. The district has not given a number. (Reporting By Mary Wisniewski; Editing by Greg McCune)

Related
Before You Go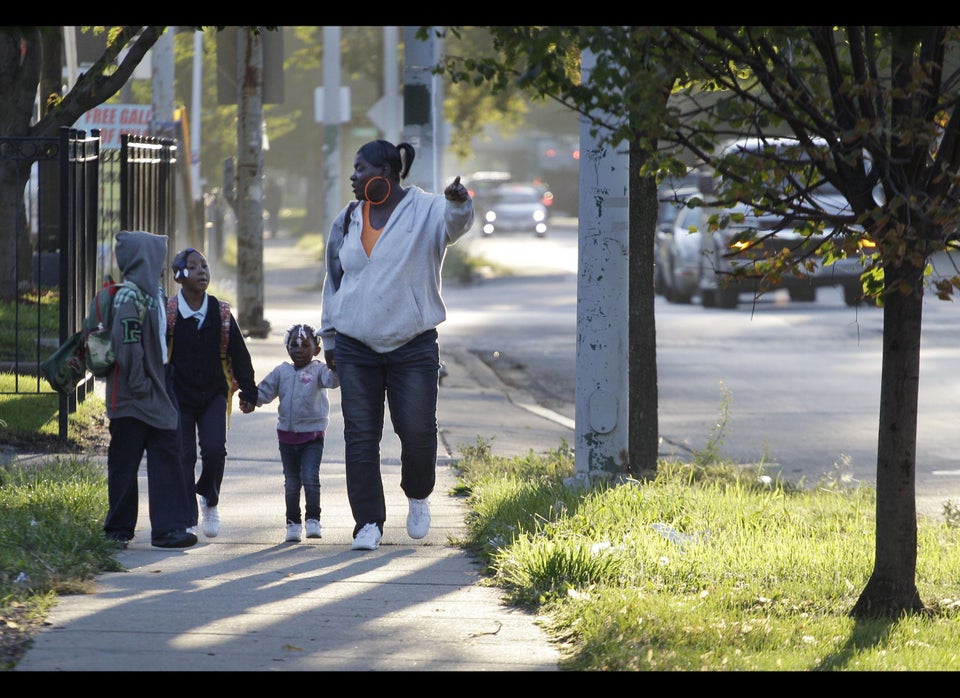 Chicago Teachers Strike
Popular in the Community