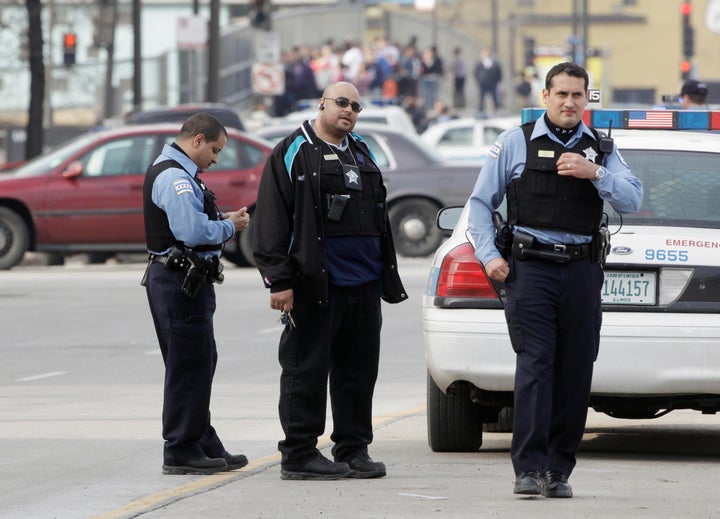 In 48 unseasonably warm hours, at least 19 people were shot and one person was killed in Chicago.
CBS Chicago reports that between 4 p.m. Wednesday afternoon and 1 a.m. Friday, more than 19 shootings were reported citywide.
"When it's hot, the gangbangers come out," Pilsen resident Rodrigo Gomez told the Chicago Tribune after a woman and two men were shot near his home Thursday night. "Shootings will keep happening."
Also on Thursday night, a 33-year-old man was fatally shot in the West Pullman neighborhood. Details surrounding the incident were unknown.
CBS reports that the majority of the shootings happened in the Chicago Lawn, Hamilton Park, Morgan Park, Rogers Park, South Austin, Washington Park and West Englewood neighborhoods.
While temperatures are expected to stay in the 40s for most of the weekend, this week's violence is likely a preview of what is to come in the next few months.
"We will never, never use warm weather as an excuse for an increase in violence," former Chicago Police Superintendent Jody Weis said at the time. "It is a factor...not an excuse."
Tio Hardiman, a community activist and director of CeaseFire Illinois, told HuffPost Chicago last year that people are thinking violently year round--but they see the person they're after out on the street corner when the snow melts and temperatures rise.
The Tribune reports that no one was in custody for the 19 shootings or murder as of late Thursday.
REAL LIFE. REAL NEWS. REAL VOICES.
Help us tell more of the stories that matter from voices that too often remain unheard.