WASHINGTON -- A 22-year-old Army National Guard specialist was arrested by FBI agents on Wednesday while allegedly on his way overseas to join the Islamic State, federal authorities announced on Thursday. Authorities say the man and his cousin, who was also arrested Thursday, had been planning an attack on a U.S. military installation.
Hasan Edmonds was allegedly working with his cousin Jonas Edmonds, 29, who was arrested at his home in Chicago. The cousins, both U.S. citizens, have been charged with conspiring to provide material support and resources to a foreign terrorist organization, and will make their initial appearances in federal court on Thursday afternoon.
The Justice Department said on Thursday that Hasan Edmonds first came to the FBI's attention in late 2014. By early 2015, he was communicating with an undercover agent working for the FBI, according to court documents. They eventually planned that Jonas Edmonds would carry out a terrorist attack after his cousin had left the country. The target, federal authorities said, was the U.S. military facility where Hasan Edmonds had been training.
Court documents did not indicate which military facility this was, nor when the attack was to be carried out.
The plotting began after the undercover FBI agent requested Hasan Edmonds as a friend on Facebook, where he was allegedly using the name "Hasan Rasheed." They initially communicated via Facebook message and email before moving their communications over to two unnamed platforms that the FBI said are accessible on cell phones.
Hasan Edmonds and the agent allegedly discussed avoiding detection by law enforcement, as well as potential places to attack. "It would be hard to pull off a lager (sic) scale attack on the government but police stations and courts are pretty easy and its been done before," Hasan allegedly wrote in one message in late January.
Last month, Hasan's cousin was introduced to another undercover FBI agent by a confidential law enforcement source. Court documents indicate that Jonas Edmonds told the agent that he was still dealing with the fallout of an arrest from when he was younger. His prior conviction, Jonas Edmonds reportedly said, prevented him from traveling outside the U.S., so he had to plan his attack in the country. He also told the agent that they would use his cousin's Army uniforms to carry out the plan.
Jonas and Hasan Edmonds discussed their scheme in a meeting on Tuesday with the undercover FBI agent who had been communicating with the elder cousin. According to court documents, Jonas Edmonds said the planned attack on the military installation would result in a "body count" of 100 to 150 people, while his cousin estimated it would be closer to 120. At the meeting, they also discussed purchasing weapons and how to conduct the attack.
On Tuesday, the two cousins and the agent allegedly drove on Tuesday to the military installation they were planning to attack.
The cousins were observed leaving their home in a minivan to drive to the airport on Wednesday afternoon, according to court documents. Hasan Edmonds was taken into custody after he went through security, while his cousin was arrested at home.
At some point in February, when communicating with the undercover agent, Hasan Edmonds allegedly wrote, "Honestly we would love to do something like the brother in Paris did," an apparent reference to the attack on the Paris office of satirical magazine Charlie Hebdo in January.
This is a developing story and will be updated.
Before You Go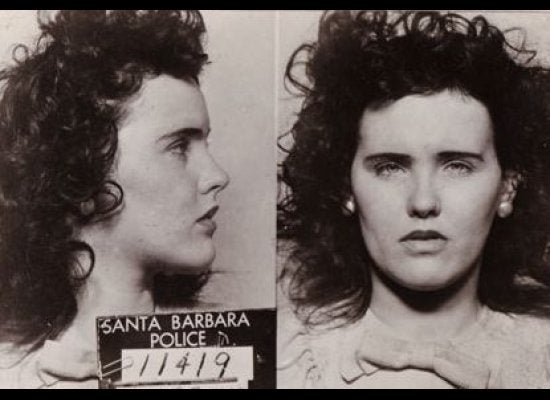 10 Major Crimes That Shocked the Nation (SLIDESHOW)
Popular in the Community