Jan Parr and the Editors ofChicago Homes and Garden Magazine take their rightful place at center stage with their first ever book appropriately entitledChicago Spaces: Inspiring Interiors. The book however is not as predictable as the title. There is no tribute to architecture greats such as Ludwig Mies van der Rohe and Frank Lloyd Wright, though mentioned with much reverence; instead the book sets out to strategically dismantle the reputation of Chicagoans being known for safe, conservative design. Interior Designer and Chicago native Nate Berkus opens the book in a foreword about his adventures in scouting coveted antiques throughout the Midwest and creditsChicago Homes and Garden Magazine with spreading the word about these treasured destinations. Berkus' work appears twice in the book, his previous residence of eight years the other work completed by his design firm.
The book is divided into two categories, "Room" and "Homes," each chapter chocked with vibrant, colorful spaces that reflect the personality of its respective owners. "Rooms" features five generous home tours each in a different Chicago neighborhood. The interiors, three of which have been designed by industry professionals and two designed by talented homeowners, explore an inspiring mix of styles and periods. Showcased is a 6,500 square foot Wilmette property belonging to Interior Designer Julie Edelman, also a member of a noted blogging conglomerate known as Material Girls. The design's emphasis is based on Edelman's affection for oversized artifacts and her mission to administer her Victorian home to healthy doses of youthful elements. The results yield a home free of decorating boundaries and home that is never short of conversation pieces.
In Wheaton, Kay Eck transformed her 4000-square foot family home into a spectacular showcase. The takeaway here is to never underestimate the power of a design-savvy homeowner with a designer friend who has access to the Merchandise Mart. It's hard to believe that a house this sophisticated could also be home to four children, a dog, and a cat. Velvet upholstered furnishings, intricately patterned hide rugs, and lighting that serves as an art form in itself are just a few of the luxurious attributes in this featured house tour.
Part Two of the book, entitled "Homes," has to be one of the most prominent examples of awe-inspiring, yet approachable design. Each room of the house is covered in this section including the foyer, living room, dining room, kitchen, bedrooms, and children's rooms. Parr introduces each section with a clever narrative relating to the use of each room and provides a descriptive preview of what the reader is about to see. Each set of rooms runs the gamut in regard to design sensibilities -- from a modern cottage to a spacious PreWar condo.
Without doubt, Parr accomplished her mission of positioning Chicago as a city with diversified tastes in architecture and interior decoration. Chicago Spaces: Inspiring Interiors and the homes featured within are tangible proof of a life well-designed in the MidWest.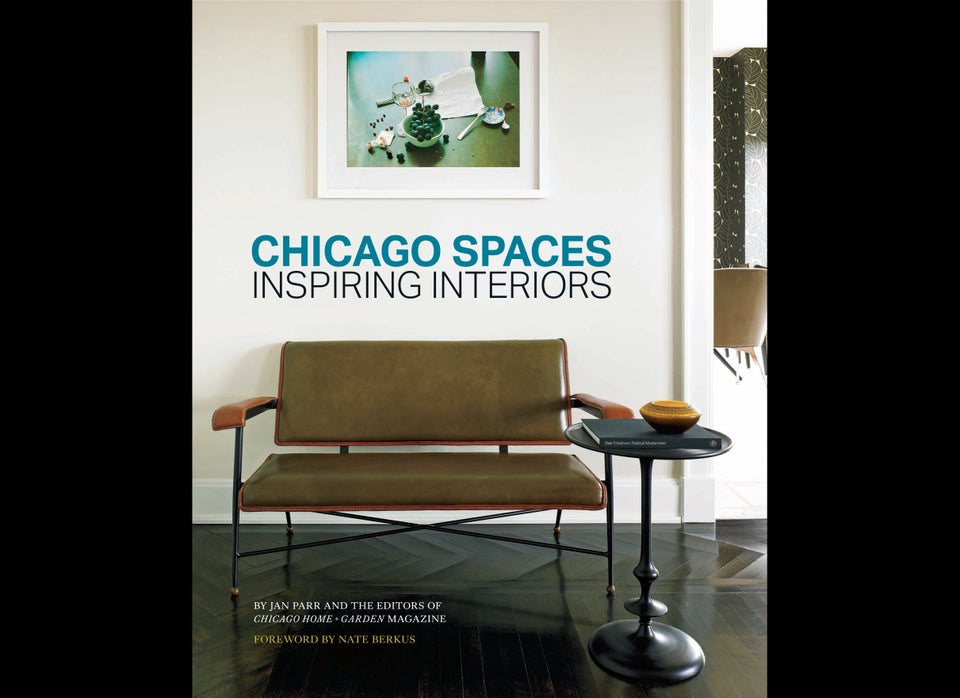 Chicago Spaces: Inspiring Interiors
Images courtesy of Agate Publishing/Chicago Spaces
Popular in the Community