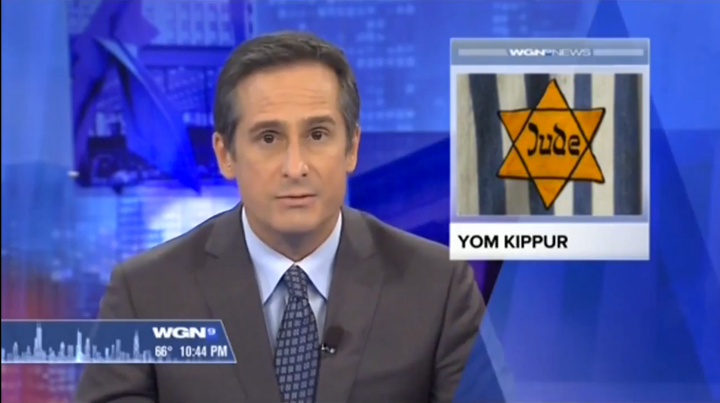 Oy vey, someone's in trouble.
In a broadcast segment about the Jewish Yom Kippur holiday Wednesday, Chicago station WGN-TV used a stock image of the Nazi yellow star -- a badge in the shape of the Star of David imprinted with the word "Jude" that Jews were forced to wear during the Holocaust -- as the anchor's over-the-shoulder graphic.
Twitter reacted quickly to the screwup.
The station responded just as quickly, apologizing for the error and to those who were offended.
Popular in the Community