As of 6 a.m. Thursday, 6,513 ComEd customers were without power -- but at 11:30 p.m. Wednesday night, that number had stood at 31,033, the Chicago Tribune reports. Hardest hit were customers in Chicago's southern suburbs.
Story continues below slideshow.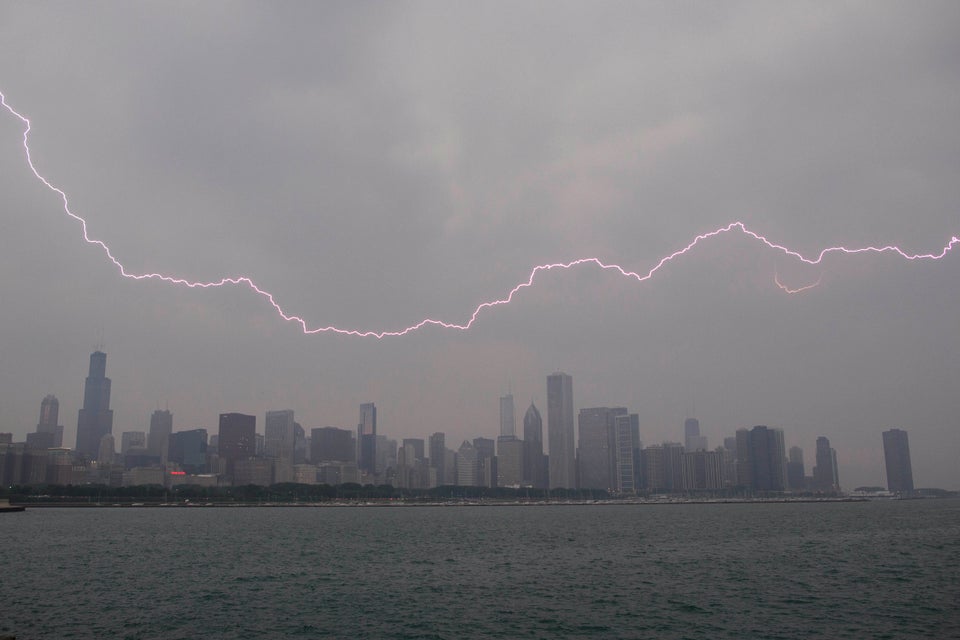 "The really intense line of thunderstorms that were expected to develop didn't really take shape," National Weather Service meteorologist Richard Castro told DNAinfo Chicago.
Ahead of the storm's arrival, the White Sox postponed their evening match against the Toronto Blue Jays. All Wednesday activities at Navy Pier were canceled as were outdoor activities at Millennium Park. Evanston also closed all municipal facilities at 3 p.m. and canceled all activities at recreation centers and libraries. Hundreds of flights at both O'Hare and Midway airports were canceled and Metra rail service was also temporarily disrupted.
In the aftermath of Wednesday's storming, the temperature cooled Thursday in the Chicago area, though a modest warmup awaits Friday, according to the Chicago Weather Center. And the city isn't done with stormy weather yet: a new round of thunderstorms appears to be in the mix for Saturday.