On Labor Day, the last day of summer before 250,000 Track R Chicago Public School students began classes, thousands of their teachers took to the streets to rally around City Hall and CPS headquarters.
As the Sept. 10 teacher strike date nears, parents, students and supporters joined the Chicago Teachers Union and other public employee unions at a Labor Day rally centered at Daley Plaza in the Loop.
On Monday, the mayor's office told WLS that the city and the teachers union had met all weekend, and would continue to talk this week about pay increases, job security and other unresolved issues. The union says the standoff is about more than salary: Lewis called it "a fight for the very soul of public education," according to WLS.
"The news media makes it out that it's just about salary," teacher Mike McCormick told the Sun-Times. "But really we are fighting for public education and strong neighborhoods."
At Monday's rally, Lewis told the crowd that she remains "hopeful" that the city, district and union can agree on a new contract and avoid a walkout, the Chicago Tribune reports. The union president placed responsibility for the strike on the city's shoulders during the rally, pointing to shrinking school budgets and highlighting the impact of budget cuts on students.
While activists assembled in the streets, the district circulated their contingency plan to keep students in school if teachers leave next week. The "Children First Plan" would keep 145 schools open from 8:30 a.m. - 12:30 p.m., halting instruction but offering "positive activities" like journaling, independent reading and athletics, according to CPS. Park District summer camps will extend their hours and offer online learning opportunities at city libraries, and breakfast and lunch will still be provided.
Before You Go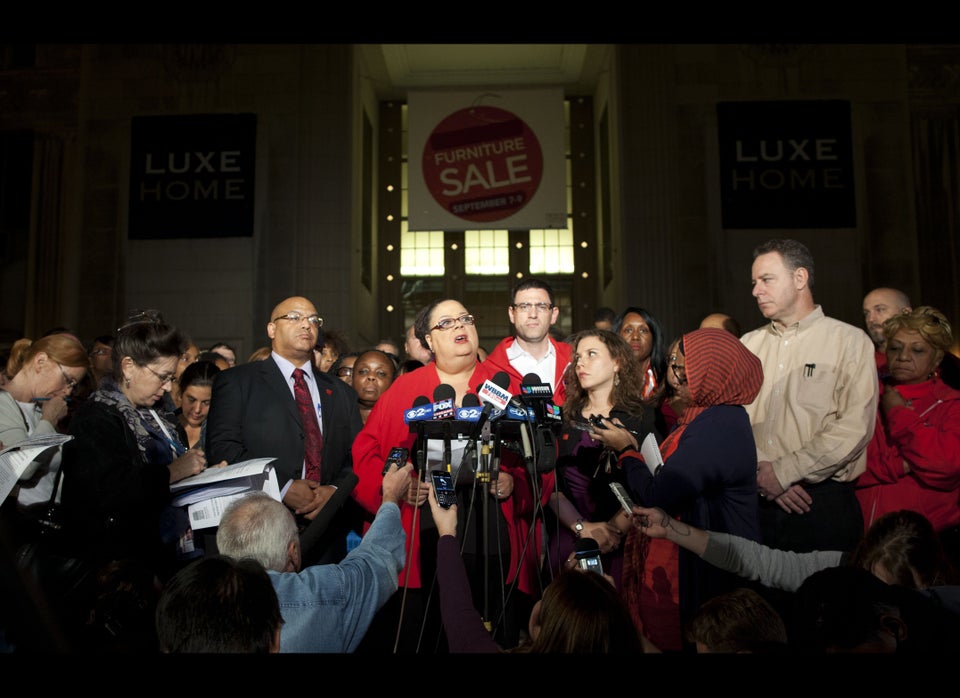 The Battle Over Chicago's Schools
Popular in the Community