CTU President Karen Lewis has been threatening the school board with a strike.
"At this point we need to understand where people are emotionally and where they are in terms of how they feel about the situation at hand, and what they know," Lewis said in April. "And the issue is, again, I have never, in my 22 years of teaching and being in the classroom, seen this kind of hostility and this disrespect for teachers."
On Wednesday, the union protested outside the Board of Education building before its monthly budget meeting, according to a release issued by the CTU. That evening, the hundreds of union delegates had a meeting of their own.
According to WBEZ, they voted that day to give Karen Lewis the power to issue a 10-day strike notice at her discretion. It's up to the delegates to set a strike date, which they haven't yet, but they're calling this week's pickets "practice strikes" and have scheduled another meeting for Thursday.
The school board has been urging teachers to find a way to negotiate that doesn't interfere with the school year.
"Our focus should be on our kids and reaching a fair agreement at the negotiation table, where we have made significant progress over the last few weeks," Chicago Public Schools spokeswoman Becky Carroll told CBS Chicago. "Students must always come first and shouldn't be distracted from their learning, especially now that kids throughout the district are benefiting from the start of the full school day."
Related
Before You Go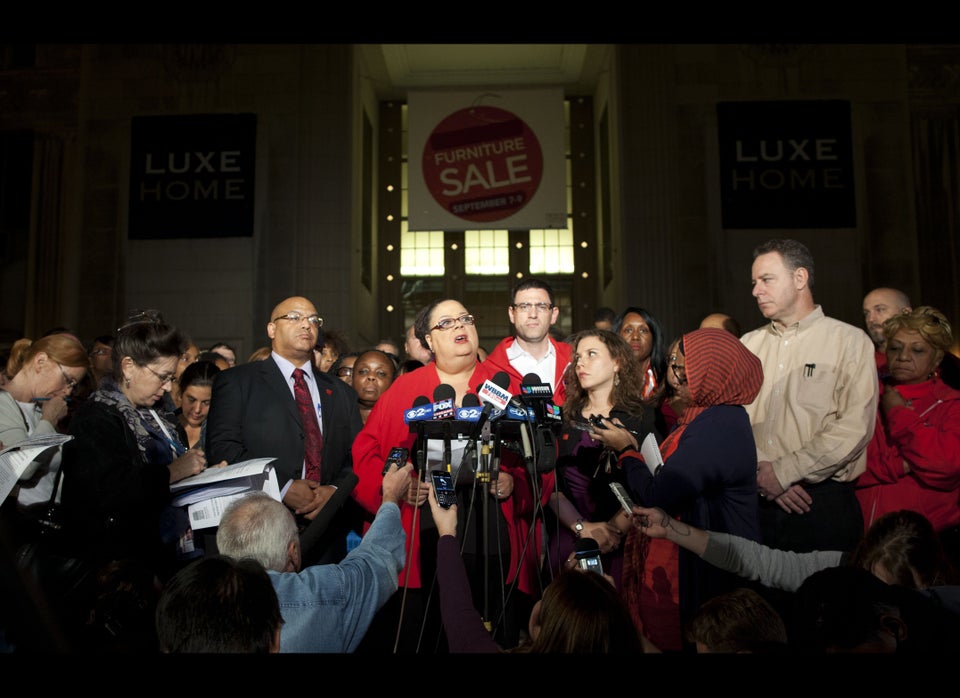 The Battle Over Chicago's Schools
Popular in the Community