The holiday weekend hasn't been much of one for Chicago Teachers Union and Chicago Public Schools officials as their negotiations continue in an effort to reach a teachers strike-averting compromise.
"It will affect street safety — the impact could be disastrous," Jackson told the station of a strike.
Meanwhile, at the Black Star Project's annual back-to-school Million Fathers March Saturday, organizer Phillip Jackson said he hoped the city and union alike will focus on what is best for the students going forward, WGN reports.
"There's an old African proverb that says 'when elephants fight, it's the grass that gets trampled, so in this case when the Chicago Board of Education and the Chicago Teachers Union fights it's the children who get trampled," Phillip Jackson told WGN.
"We have said from the beginning, we're tired of being bullied, belittled and betrayed," Lewis told reporters Thursday.
The same day, CPS announced their contingency plan for a strike, including keeping 145 of the city's schools open for half days.
The same day the majority of Chicago's students return to school Tuesday, Emanuel will be addressing the Democratic National Convention in Charlotte, N.C., a speech some thought the mayor would cancel amid the strike talks.
The teachers union is expected to stage a rally on Labor Day Monday in Daley Plaza.
Chicago teachers last staged a walkout in 1987.
Related
Before You Go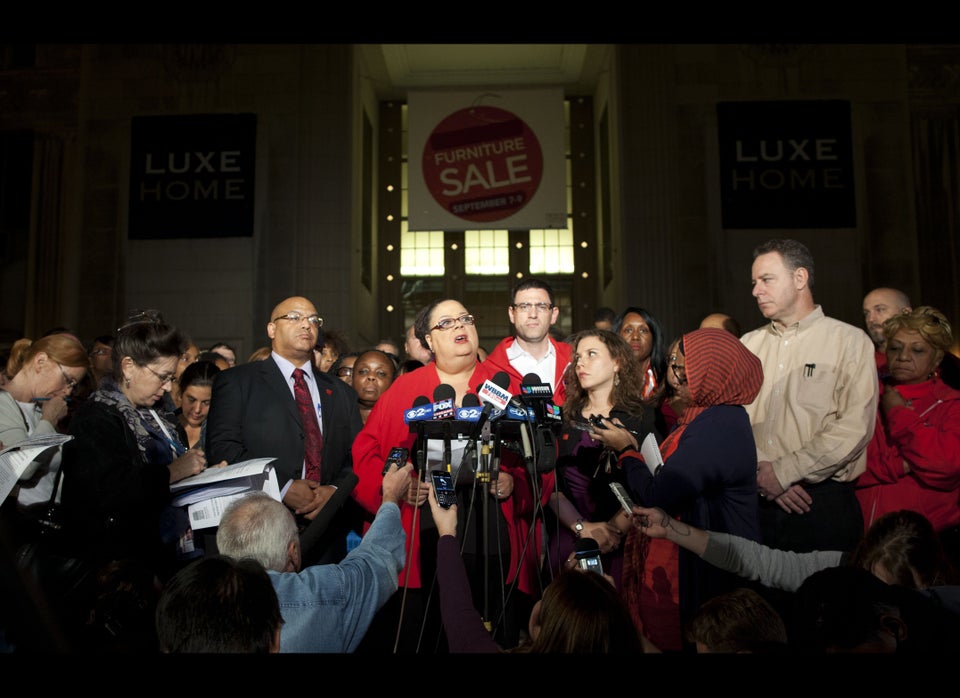 The Battle Over Chicago's Schools
Popular in the Community