 The Chicago Teachers Union voted Tuesday to suspend the city's first teachers strike in 25 years, ending a now week-and-a-half-long protest that has kept the city's 350,000 students out of school for seven days.
The decision comes after more than two hours of closed-door talks among union members, and two days after a move to continue the strike to allow more time for educators to review contract details. The extensive time without class in session also prompted Mayor Rahm Emanuel to seek an injunction Monday that would have forced teachers back to schools. The judge, however, delayed the ruling until Wednesday in anticipation of Tuesday's vote, deeming the legal argument a moot point if the union were to freeze the strike.
"We feel very positive about moving forward," CTU President Karen Lewis said in a press conference following Tuesday's meeting. "People were actually elated to take the suspension of the strike vote.... We couldn't solve all the problems in the world with one contract, so people voted to end the strike."
Lewis and other educators expressed optimism before Tuesday's meeting that the union would vote to end the strike, even though they're not completely satisfied with the proposals laid out on issues like teacher evaluations, teacher recalls and wraparound programs. Still, Lewis has indicated that the bargaining phase is pretty much over as trust in Emanuel and the school board became a central issue in continuing strikes.
"I hope [Emanuel] carries out this contract in good faith," Lewis said Tuesday.
The union released a statement Monday calling Emanuel a bully, noting that his legal move was yet another "vindictive" indicator of diminished trust between teachers and city officials.
Even with the strike suspended, the contract is not a done deal. CTU's 26,000 members will have the coming weeks to look over the document to decide whether to accept the city's proposals. Based on publicly released summaries of the contract, however, it's unclear where concessions are made in some provisions.
As has been the case since the beginning of the strike, when Lewis and Emanuel provided very different reasons as to why the teachers were striking, the city and the union can't seem to align their stories.
A union press release sent out over the weekend suggested that the two sides were nearing a deal that would allow for a three-year contract and would only permit principals to select from a pool of teachers representative of both new and laid off educators.
Chicago Public Schools declined to comment to several news outlets at the time, neither confirming nor denying the veracity of the union's claim. CPS countered on Sunday with its own description of the contract language, which differs on several key issues.
The union's version of the proposal would represent substantial concessions by Emanuel, who has emphasized the importance of a principal's right to select teachers. It would also limit students' standardized test scores to 30 percent of a teacher's evaluation -- the minimum allowed by state law.
Union officials noted Tuesday, however, that a few points in the contract received standing ovations from educators -- including language that principals cannot bully teachers and teachers have the right to design their own lesson plans.
"This settlement is an honest compromise, it means returning our schools to its primary purpose -- education for our children," Emanuel said during a press conference Tuesday. "This contract is a break with past practices and brings a fundamental change that benefits our children."
In a statement Tuesday, American Federation of Teachers President Randi Weingarten said Chicago's teachers have highlighted issues in national education, igniting a discussion on how to improve public schools amid budget cuts, school closures and emphasis on standardized testing.
"These issues are at the heart and soul of public education in America, and Chicago has demonstrated that we have a shared responsibility and a national obligation to address them," Weingarten said. "What's happened in Chicago has changed the conversation and shown that, by communities uniting and acting collectively, we can transform our schools and guarantee every child the high-quality public education he or she deserves. Now let's hope this turns the page to a new chapter in education reform, where we can work together to achieve what our kids need—in Chicago and throughout the country."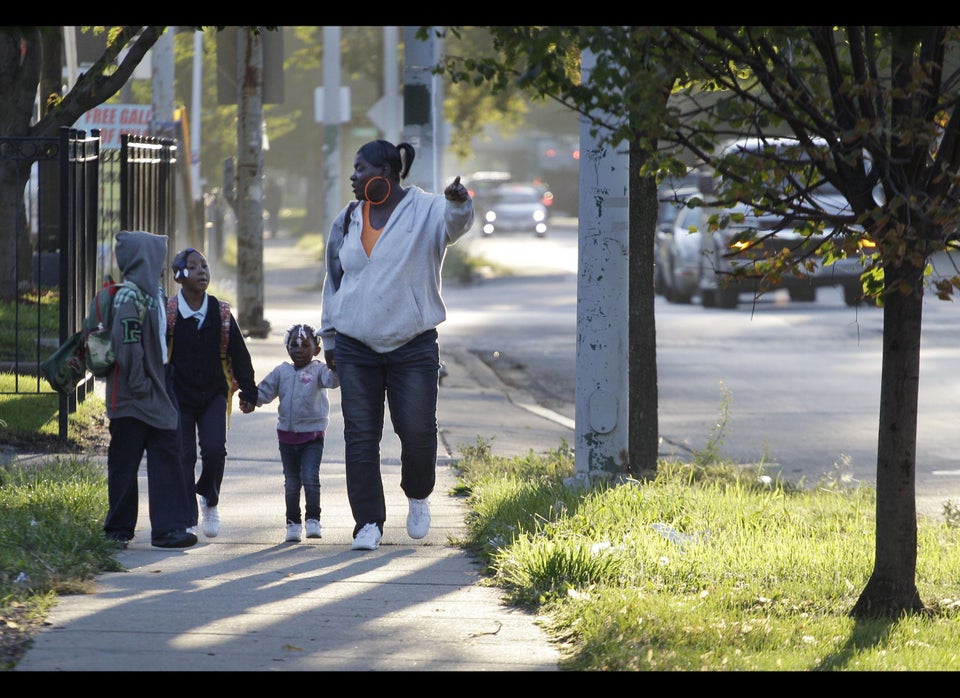 Chicago Teachers Strike
Related
Popular in the Community